Posted by Bleu Clothing on Sep 21st 2020

The hot, balmy summer days are about to get a little more brisk and cold as fall approaches. But, what if you're not ready to hang up your favorite Sabina Musayev summer dress? Or, skirt for that matter? Transeasonal styling can get a little tricky, but we have a few simple styling tips that will help you take your favorite summer pieces straight into colder temperatures.
Light Layers
That little flowy Sabina Musayev mini dress you have been wearing all summer, can easily turn into a chic outfit for fall. Pair this floral stunner with a light black jacket and trade in your strappy sandals for some sleek black pumps. Then, throw on a cross body bag and a silver chain link necklace to complete the look. Trust us, light layers will be your best friend until winter is in full swing.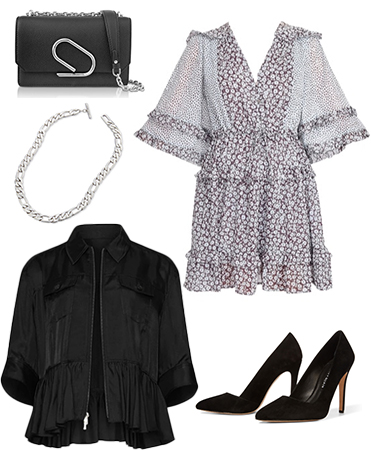 Effortless Separates
Just because it is almost fall doesn't mean you can't still wear a long, flowy white midi skirt. Long layers are a perfect styling solution here. Pair the white midi skirt with an oversized pink toned sweater and blush ankle booties for an elegant bohemian look. Then, add in some lacquered gold mini hoops for a little shine and you are set for when the temperatures start to drop.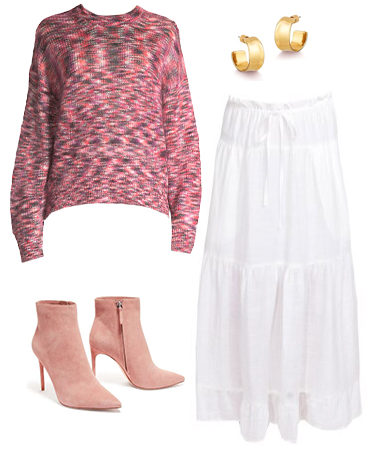 Maximum Impact
The maxi dress is for sure a summer staple but, why not a fall staple too? Maxi dresses are effortless and comfortable to wear, all you need to do to prepare for colder weather is add in a fun jacket. We chose this oversize zebra print jacket for a fun mix of textures and shape. Then, add in some strappy black mules and gold chain drops to complete the look. Now you have an easy, fun look to wear in the crisper autumn weather.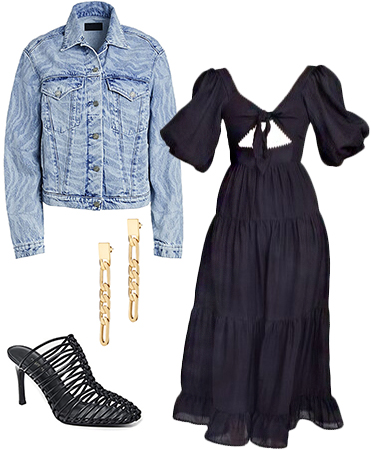 These are just a few of our favorite ways to layer it up for fall. Let us know which layering technique is your favorite and how you chose to style it out. Tag us on Instagram: @bleuclothing so we can see all of your magical fall ensembles. Ready for more fall trends and how to style them? We've got you covered. Check out our other blogs like: 5 Eye-Catching Fall Trends to Love for all the latest trend information on the winter to come!