Posted by Bleu Clothing on Sep 18th 2020
With fall steadily approaching and the smell of crisper, colder weather is on the horizon it only makes us think of one thing...what should we wear?! There are so many fabulous choices when it comes to fall attire but we have narrowed it down to our absolute favorites. From bold, vibrant colors to sleek leather pieces from RtA Clothing these are our 5 favorite eye-catching trends to love this fall.
Leather
Leather is a style staple and always turns heads. We chose these Rta Clothing leather pants because they're soft and luxurious while the silhouette is sleek and modern. Pair the leather with a contrasting texture like this chunky knit cardigan to really take your look to the next level. Then, tie it all together with a cross body bag, high heeled pumps and delicate gold necklace. The end result is super contemporary while also being comfy for fall.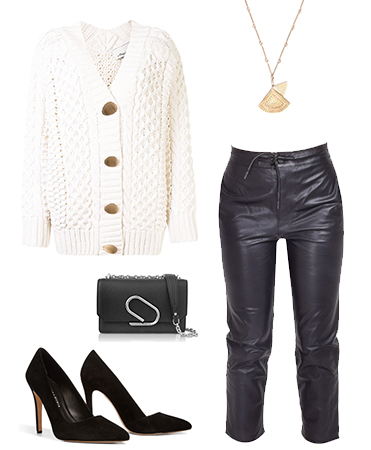 Suiting
Another trend we just can't get enough of is suiting. From immaculately tailored trousers to elegant blazers and vests you will definitely want to try out this style. We chose a pair of elegantly pleated trousers and styled it with a figure hugging cowl neck bodysuit. Then added a pair of sleek black pumps and gold chain drop earrings creating a super chic ensemble you can wear to the office and out for drinks afterwards.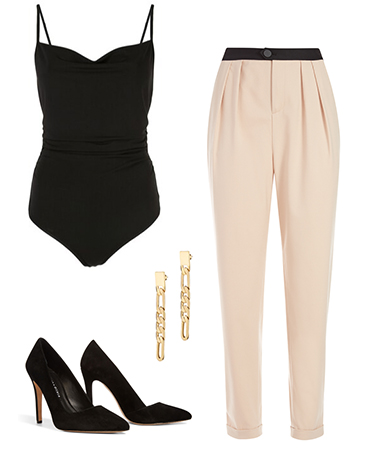 Balloon Sleeves
We love the drama and volume balloon sleeves create. Some might think a balloon sleeve blouse like the one we chose could only be worn in a more professional manner, so we wanted to show that you can take this trend for a night out too! Styling the more classic button-down with an edgy studded mini skirt creates a head-turning juxtaposition that we love. Then, add in a rhinestone encrusted clutch, sleek hoops and high heels to complete the look.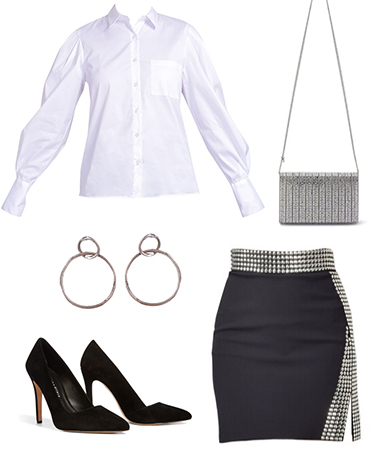 Pop Colors
Extra vibrant, highly saturated colors are probably one of our favorite fall trends. The juicy colors are head-turning and super playful. We chose a cherry red cropped top and paired it with some boyfriend jeans for a more casual vibe. Then, we added some strappy ankle wrap mules and lacquered gold mini hoops to complete the look. The overall look is bold and flirty, perfect for a day out with the girls.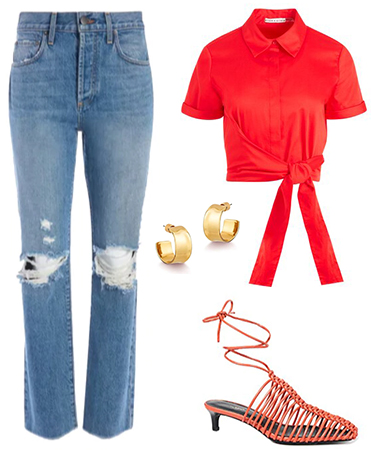 Oversize Blazers
The oversize blazer is a MUST. We are obsessed with this one for sure. In a snap the oversize blazer can just change the entire vibe of your outfit. We chose this blazer from Michelle Mason because the leopard print on it is subtle but super special. We styled the look with a silky bow crop top and distressed denim for a look that is both feminine and masculine. Then, we added a silver figaro chain link necklace and some rhinestone encrusted pumps. The end result is modern, edgy and totally eye-catching.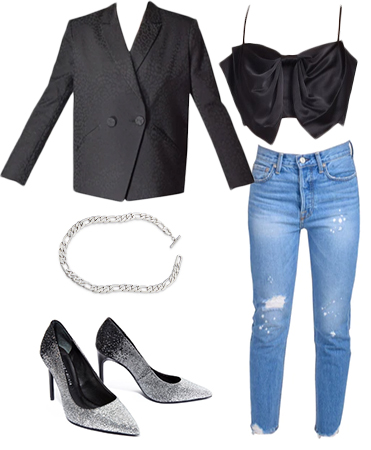 Let us know which of these eye-catching trends for fall is your favorite! Was it the leather pants from Rta Clothing? Or, maybe the bold color crop top? Just tag us on Instagram: @bleuclothing so we can see how you chose to style out these trends. If you are craving more fashion then we recommend checking out some of our other blogs like: 4 Skirt Styles You Can Wear Forever.