Posted by Bleu Clothing on Oct 23rd 2020
Whenever we are feeling uninspired with our wardrobes we like to turn to our favorite fashion girls for inspiration. Viewing all the latest street style trends is a guilty pleasure we don't really feel guilty about at all. So we have rounded up three of our favorite looks from around the world to show you how you can easily emulate their fantastic style and integrate it into your wardrobe. From Misa Los Angeles to Humanoid we've got the must-have pieces your closet will thank you for.
The Knee High Boot
The first street style look comes from Matilda Djerf. In it she is wearing must-have piece number one: knee high boots. Sleek, polished and perfect for winter weather these boots will be in heavy rotation this year. To get her look simply pair the boots with a neutral sweater, we chose this turtleneck from Misa Los Angeles, an oversize blazer and black denim shorts. The end result is modern and chic. Perfect for the transeasonal weather we are currently experiencing.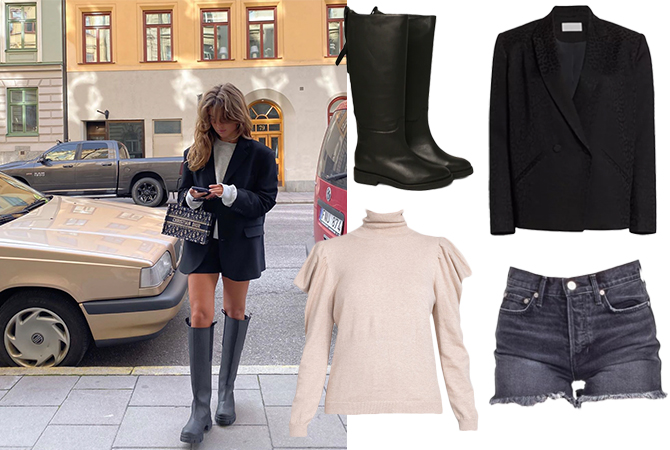 The Leather Pants
Our next look was inspired by Gilda Ambrosio. As far as street style goes, you can't go wrong emulating either of The Attico girls. She is wearing must-have piece number two: Leather Pants. To get the look we grabbed our current vegan leather favorites from Nicholas and paired it with a white sweater. Then, finish off the look with some sky high suede pumps. Chic, polished with just a dash of edge, this look is a definite head turner.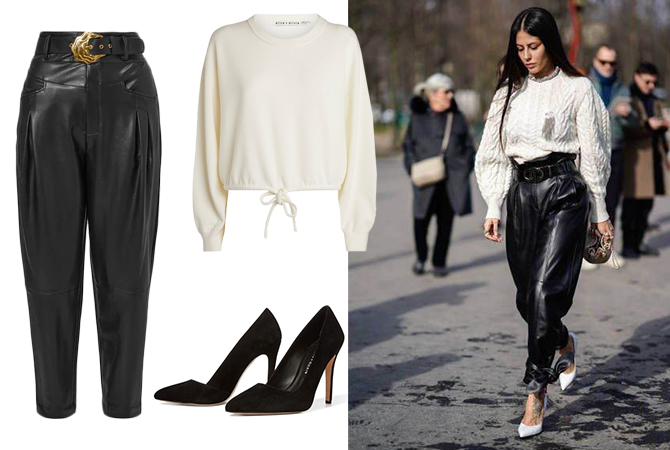 The Camo Pants
The last look comes from style queen, Tiffany Hsu. And she is wearing our final must-have piece: Camo pants. To recreate her ensemble we chose a silky soft camo pant from Cinq a Sept and paired it with a structured white button down. Then, grab a statement purse and some high heeled pumps to finish off the look with flare. We love this edgy yet, glamorous outfit.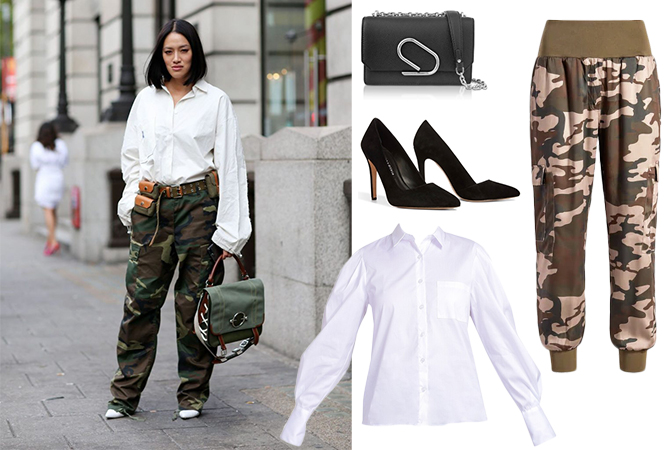 Which street style look is your favorite? And who is your go-to when looking for amazing street style inspiration? Let us know by tagging us on Instagram: @bleuclothing. We can't wait to see the looks you put together. If you are in the mood for just a little more fashion, check out our other blogs like: Fall Dressed Up.