Posted by Bleu Clothing on Oct 16th 2020
As the world slowly opens back up and everyone starts venturing back out to their favorite restaurants and brunching spots to catch up with their friends. You're going to need the perfect outfit. Getting dressed up for such a momentous occasion calls for silky soft goodness that's sure to catch everyone's attention. And nobody does silky soft goodness quite like a Michelle Mason dress does. We have put together a few eye-catching ensembles perfect for venturing out for the beginning of fall.
Dinner Date Chic
So you have reservations set at your favorite restaurant with your cute Hinge date or significant other. And only one question remains...what should I wear? We've got you covered. This watermelon kimono dress was made to be worn out on a date night. The vibrant color and sumptuous silk fabric is sleek and glamorous. All you really need to do is pair it with some gorgeous pumps and gold lacquered hoop earrings for show stopping ensemble.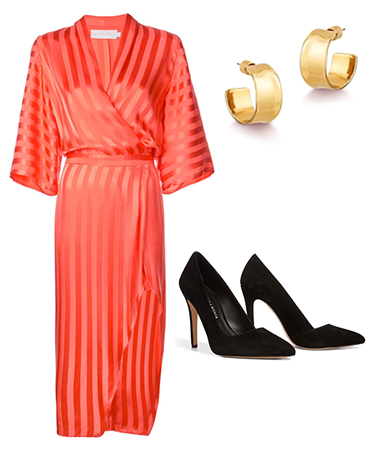 Ladies Night Out
Nothing's quite as fun as a night out with the girls. Charcuterie and wine? Margaritas and tacos? Whatever combination you choose, as long as you're with your friends, you're going to have an amazing time. For ladies night out we recommend slipping into a little black Michelle Mason dress. This dress is trimmed in rhinestones for a little sparkle. Pair this LBD with an oversized blazer and strappy heels. Then, throw on a cross body bag and you will be all set for a glamorous night out with your besties.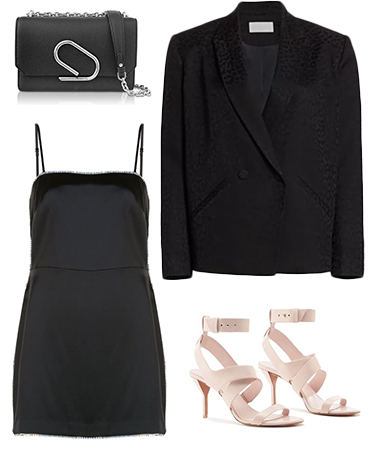 Brunching Babe
Did someone say mimosas? Oh right, we did! It's time for brunch and we have just the look for you. A vibrant strappy bustier midi dress pairs perfectly with a little bubbly. Then, throw an oversized denim jacket on and some metallic gold mules for a flirty, fun ensemble. Perfect for power brunching on a lazy Sunday afternoon.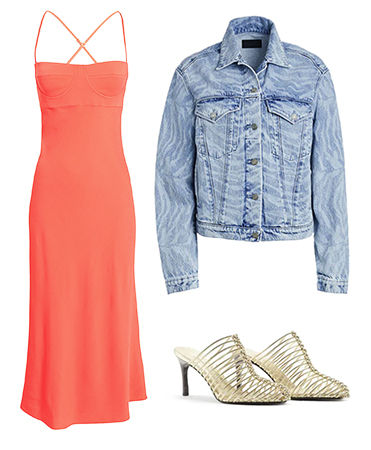 Where are you going out too? We want to hear about it! And, most importantly we want to know what you're going to be wearing. Oh, did we mention all these gorgeous dresses are on sale? It doesn't get much better than that. Tag us in Instagram: @bleuclothing in your Michelle Mason dress so we can see how you chose to style your look. For more styling tips check out some of our other blogs like: For the Love of all things Leather