Posted by Bleu Clothing on Aug 6th 2020
As far as fictional fashion icons go, Carrie Bradshaw is still the reigning queen. When Sex and the City first aired in 1998 Carrie took the world by storm in her high heeled Manolos and unique outfit choices. Even almost 22 years later some of Bradshaw's most iconic outfits are still in style. So if you are in need of a little inspiration as the temperatures soar, here is a roundup of Carrie's top 5 outfits that you can definitely still pull off in 2020.
The T-Shirt Dress
Classic, clean and lightweight the shirt dress is a style staple. Belting at the waist à La Bradshaw creates a figure flattering shape on any body type. Any belt will do but, we love the Majun Ceinture Belt from IRO Clothing. Then finish off the look with some light pink heels to elongate your legs and you are set to strut the streets in your very own episode of SATC.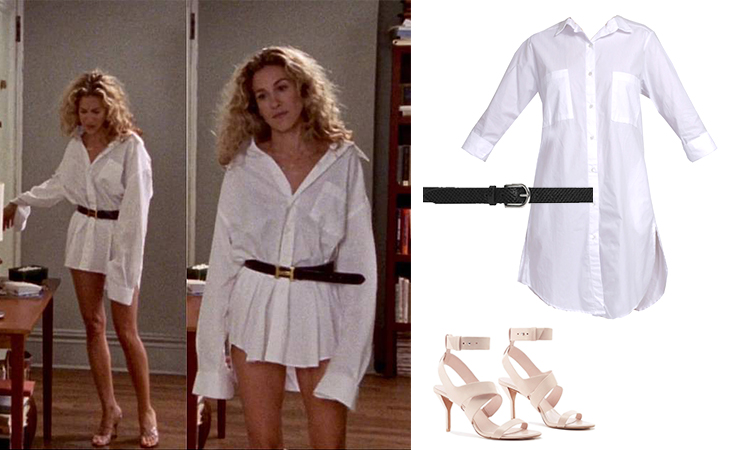 The Dark Floral Dress
Who can forget the gorgeous floral Dolce and Gabbana dress Carrie tried on in Season 4? You can easily recreate this stunning D&G look, just slip into this sleek dark floral number by Lavender Brown and pair the dress with some sky high black pumps and a decorative gold necklace for full Bradshaw vibes.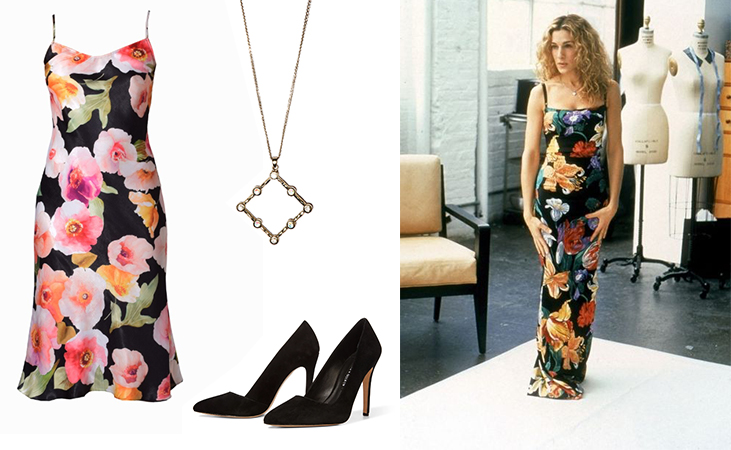 The Bodycon
Effortless and chic, the bodycon mini dress is a fashion staple that is always in style. Pair this form fitting mini dress with a pair of gold strappy mules for an updated take on Carrie's iconic look. Then, finish it off with a nude bag and a classic gold necklace. You will be all set to strut your stuff down the sidewalk just like Bradshaw does.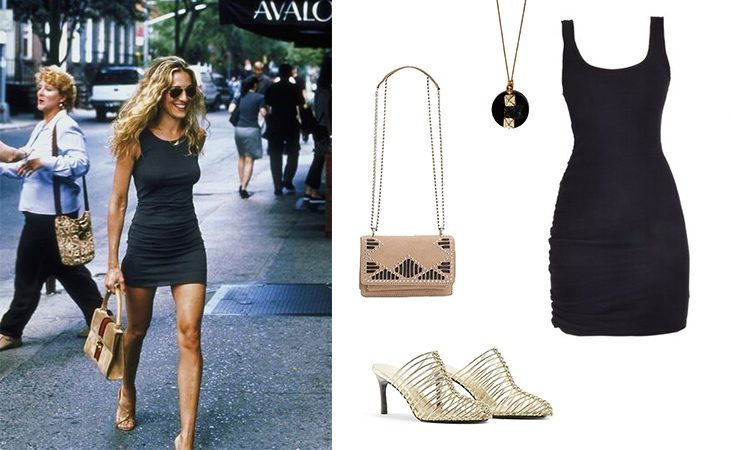 The Tube Top
Nobody rocked a tube top outfit quite like Carrie Bradshaw did. Perfect for those sweltering hot summer days, pair the tube top with a pair of cargo pants and some high heeled pumps to really capture the SATC look. Then, finish it off with a bright pop-color clutch and a signature Carrie-esque necklace.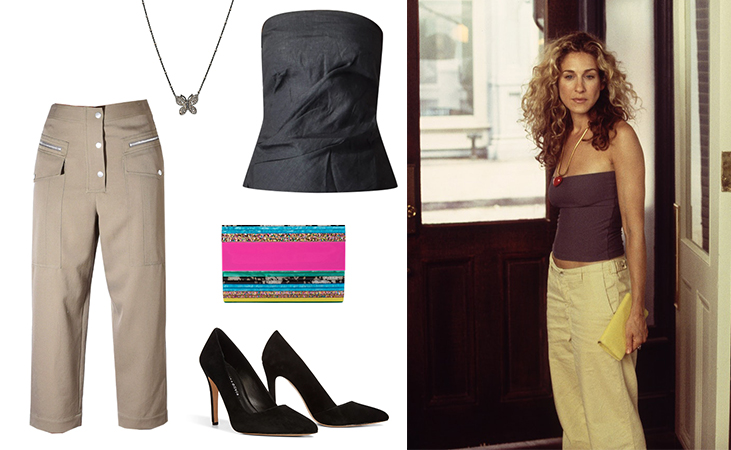 The Naked Dress
We couldn't do a style piece recreating Carries most iconic looks without the dress that started it all...the naked dress. It's sexy, it's minimalist and it's perfect for a hot summer day or night if maybe you're searching for a bold date-night ensemble. All you really need to recreate the look is a sexy nude little slip dress and some sky high heels to really kick the outfit to the next level.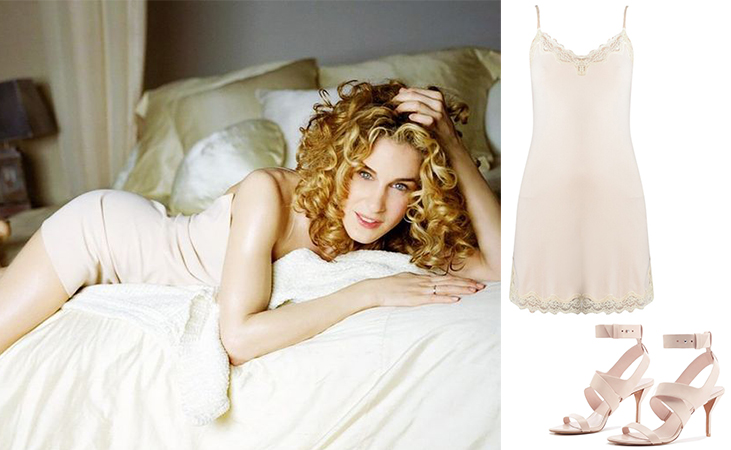 There you have it our top 5 favorites! Which iconic Carrie Bradshaw looks do you want to recreate the most? Let us know or better yet, tag us on Instagram: @bleuclothing in your full on Bradshaw ensemble so we can see how you chose to style it out. For more style tips like this, check out our other blogs like, Adventures in Los Angeles.