Posted by Bleu Clothing on Aug 4th 2020
With Los Angeles still in the process of reopening, it can be hard to come up with fun things to do to keep yourself busy and still enjoy summer. So, we have come up with some amazing socially-distanced substitutes to add to your event calendar for the month of August. From virtual events you can do from the comfort of your living room to in-person activities you can attend with your QuaranTEAM we have got you covered. Summer is most definitely not cancelled in our book!
Drive-in Theater
Miss having a movie-night? Well, we have a fantastic idea for you. Whether you're just a cinephile looking for a great show, or maybe need a date night idea, a drive-in theater is the place for you! There are a ton of great drive-in theaters in the Los Angeles area just CLICK HERE to find the one closest to you. We recommend packing a to-go style picnic so you have delicious treats for watching the movie. Then, throw on some cute RtA Jeans, a lightweight knit sweater and slides for a comfy, chic movie watching ensemble. And don't forget a cute face mask too!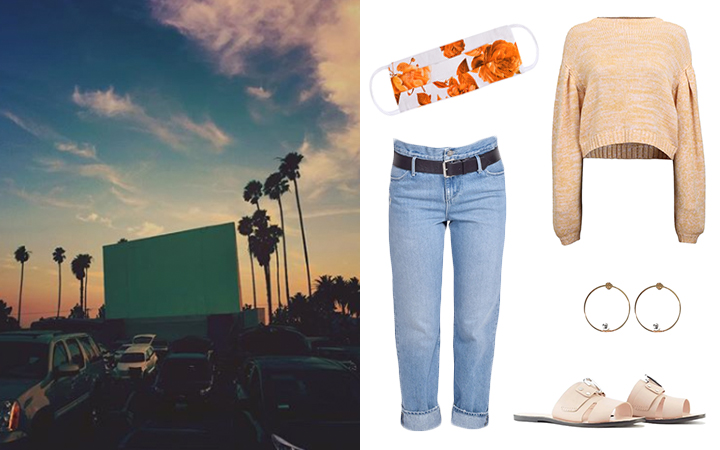 Virtual Dance Lessons
Get moving and grooving with Dance DTLA! The Music Center's free annual summer dance series is now online. If you have always wanted to try your hand at say, the salsa, you can now learn from the comfort of your home. Just throw on a sparkly Zhivago dress to get you into the dancing mood and a pair of heels and you will be all set for your at-home dance class. To see a list of all the types of classes you can take just CLICK HERE.
Garden Parties & Cocktails
If you love nature and gardening then we have a treat for you! The Natural History Museum is offering its Summer Nights series virtually. They even give you fun DIY botanical cocktail recipes for you to make while you enjoy discussions with experts at the museum on gardening and plants dating from now to the ice age. You know what a botanical cocktail goes great with? A gorgeous floral kimono from Lavender Brown. Then, throw on some comfy leggings and a soft top and enjoy all the nature the Natural History Museum has to offer. CLICK HERE to sign up now.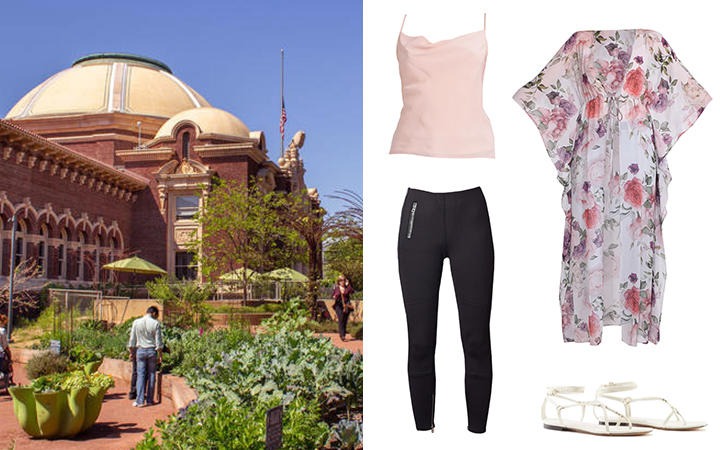 For more things to-do around the Los Angeles area, CLICK HERE. And, don't fret, if you are not in L.A. these kinds of events and virtual pop-ups are happening all over the U.S.
Let us know what events you choose and the outfits you wear to them ;) tag us on Instagram: @bleuclothing. And, if you're craving a little more fashion check out our other style blogs like, Luxe Lounging in Lavender Brown.