Posted by Bleu Clothing on Jun 3rd 2021
A handbag is the last step in creating a perfect look. But, finding the perfect bag that really captures your own unique style is easier said than done. Well we have a surprise for you. Meet

Lorenza Gandaglia. Lorenza makes handmade crochet bags in Florence, Italy. She learned the art of crochet from her Grandmother and honed that skill into the gorgeous handbag collection you see today. Each bag has its own unique texture, color and stitch pattern. No two bags are exactly the same because of their handmade quality which makes them absolutely priceless.
The Multi Colored Clutch
The first bag we want to spotlight is the Cindy Patchwork Clutch. This bag features multi colored, intricately woven sequin patches and adds the perfect pop of color to any outfit. To really bring the focus to the bag, we chose to style it with a smocked tube top and paperbag shorts. Then, we finished off the look with a pair of sage mules and gold lacquered hoop earrings. The end result is ultra modern and chic while still being playful.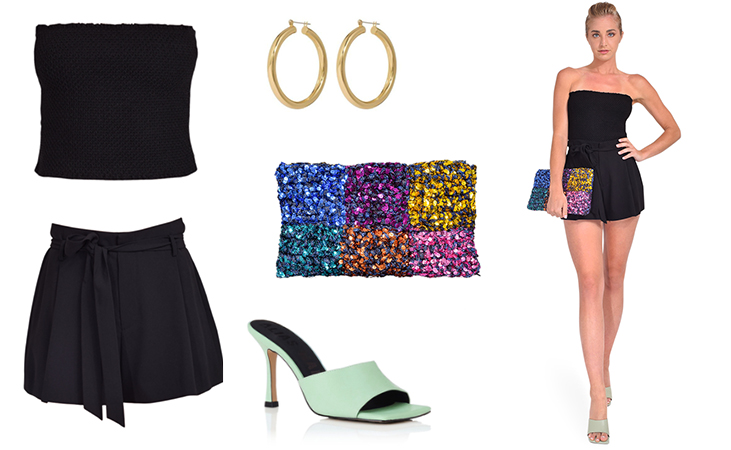 The Micro Bag
The second bag we are swooning over is the olive toned Raffia bag. With chartreuse sequins woven into the crocheted stitches this bag is a little work of art. You can wear it as a clutch or pull out the chain straps and wear it crossbody. We paired this handbag with a black strappy midi dress, a pair of burnished blush mules and a gold chain link necklace from LUV AJ. And there you have it, a polished look perfect for any day of the week.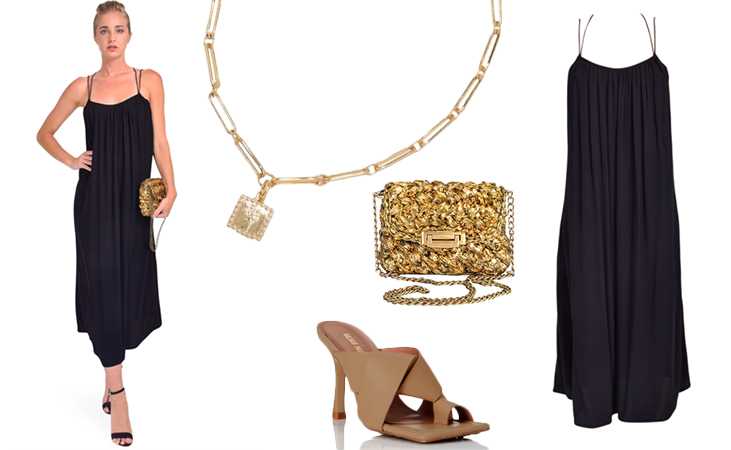 With a color, texture and style for everyone; you won't want to miss out on these one-of-a-kind hand bags.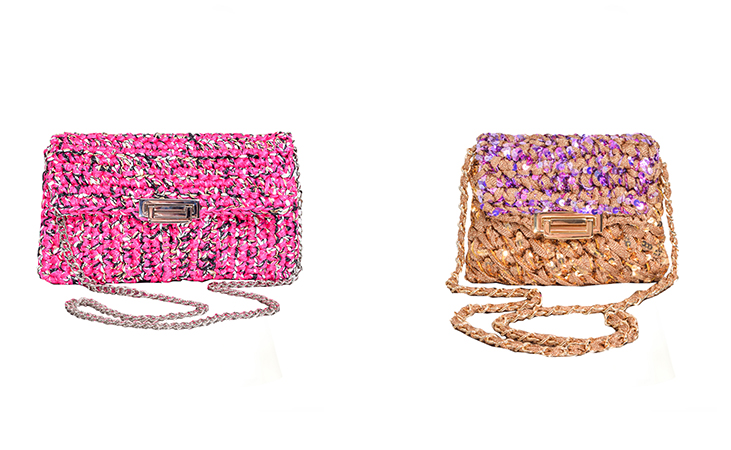 Leave a comment below and tell us how you would style your Lorenza Gandaglia bag, or better yet, show us! Tag us on Instagram: @bleuclothing so we can see your fabulous looks. For more styling tips and tricks we recommend checking out some of our other blogs like: Get Dressed Gossip Girl Style.