Posted by Bleu Clothing on Mar 26th 2020
We may not be going anywhere this next week but, that doesn't mean that we can't still dress up. For us, dressing up has always been our favorite part of the day. There is just something so satisfying about putting together the perfect look. Even if that look is just for ourselves.
Luxe Lounging
Upgrade your work-from-home attire with a reversible kimono from Alice and Olivia. Regular bathrobe? Fuhgettaboutit! Nothing elevates a mood like a low-key silky kimono that flows behind you as you walk from your bedroom and into the living room. Yes please. Pair this power lounging stunner with a cozy sweater and ultra-cool silky ghost waist joggers.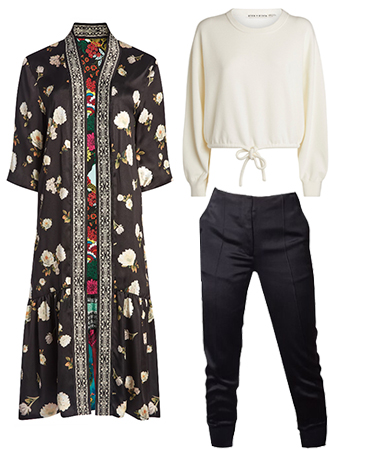 Matching Separates
There is no such thing as having "too many" matching separates. It just doesn't exist. You can wear them together creating a put together ensemble. Or, wear them separately, using the jacket or the pants to create many different looks. This fuss-free snakeskin stunner by JET John Eshaya is basically a wardrobe essential. Finish off the look by throwing on your most comfortable racerback cami.
Virtual Dance Party
Going to a virtual dance party on Zoom with your friends? Nothing says dance party chic like a Michelle Mason dress. Pair the Leopard Bustier Michelle Mason Dress with your favorite pair of black pumps and a crystal mesh purse for a show-stopping virtual dance party look.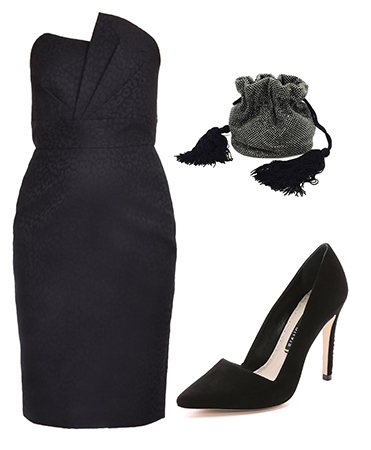 Speaking of virtual dance party…here is a playlist to elevate your mood and make you want to dance around the house! Get moving, get grooving and remember we are all in this together!