Posted by Bleu Clothing on Dec 21st 2020
The clock is ticking away, if you still haven't found that perfect gift, then you have come to the right place! We have compiled a list of our most swoon-worthy pieces, perfect for that special woman, daughter or friend in your life. From gorgeous jewelry by designers like Giles & Brother to buttery soft handbags, and this season's hottest boots, this list of luxury gifts will not disappoint! So buckle up my friend, because it is time to find the ultimate gift.
Lug Sole Love
Comfortable, chic and right on trend, these lug sole boots make an amazing gift. We have an array of different styles and colors to choose from so it's easy to find the perfect pair. Not only are these boots ultra cozy but they pretty much go with everything. Wear them with jeans or vegan leather leggings for a sleek, casual look. Or, wear them with a vibrant mini dress for a look that is both feminine and edgy.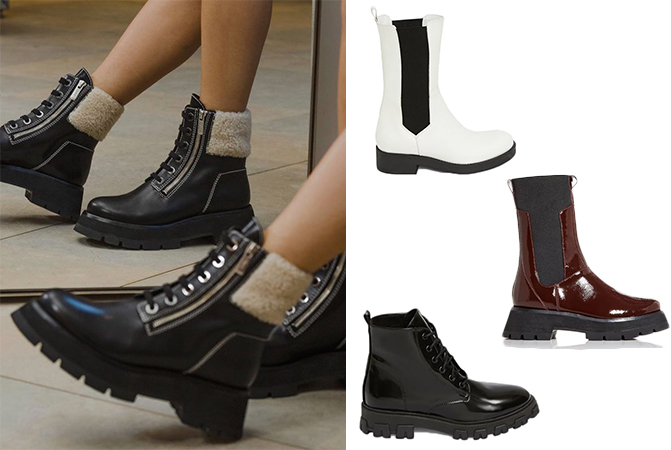 Sleek Socks
I know, you're probably thinking...socks? But, these are not your run of the mill socks. They are flecked with glistening metallic threads and are semi sheer for a super sleek look. They would make a great gift for the girl that might still be working from home and wants to upgrade her leisure look. They are also great for the girl that wants to put a stylish spin on her work ensemble by pairing them with high heeled pumps and tailored trousers for a feminine, modern style.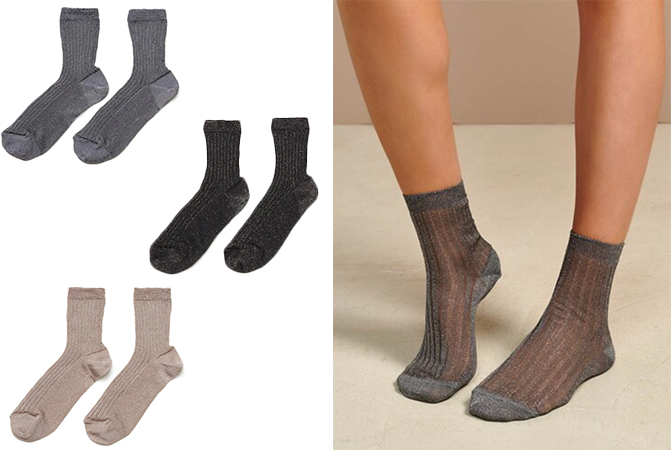 'IT' Bags
These obsession-worthy bags make a fantastic holiday gift. Made from luxurious leathers and sumptuous suedes they put the ideal finishing touch on any stylish outfit. From designers like 3.1 Phillip Lim and IRO you are sure to find the bag on your 'It' list in a snap. All bags can be worn casually with jeans, a slouchy tee and moto jacket or dressed up and paired with a floral mini dress, oversized blazer and heels.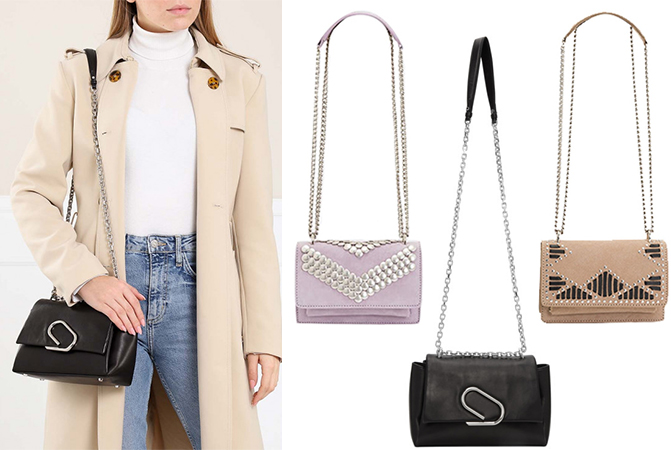 Pave Perfect
Shine bright like a diamond in our selection of luxurious jewelry. You can't go wrong with a silver lacquered bracelet that has a gold accent chain from Giles & Brother. Or, maybe the girl you're shopping for likes earrings? Try some pave hoops or dreamy crystalline drops. These gold and silver accents elevate every outfit in a snap. You can easily spice up your go-to Zoom work ensemble with a pair of earrings. Or, if you're out and about a silver chain necklace layers perfectly with a slouchy white tee.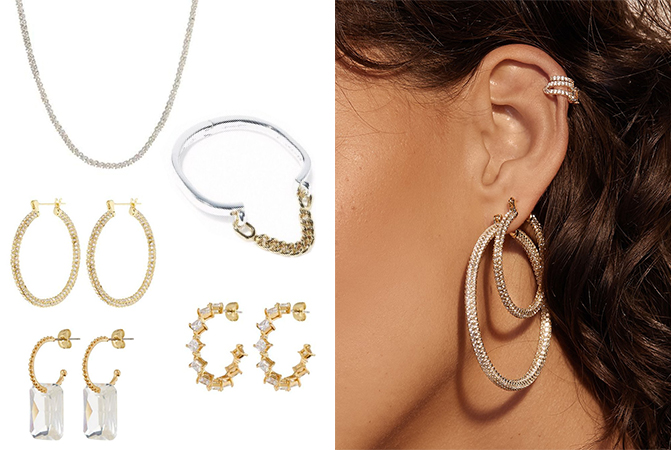 Mask Magic
Keep your loved ones safe and stylish with our selection of face masks. Our new masks from Heroine Sport have a 4-way stretch, and are made from a high performance fabric. You can wear them all day long comfortably. They also come in a variety of gorgeous metallic and jewel toned colors so you will always have one to match your own personal style.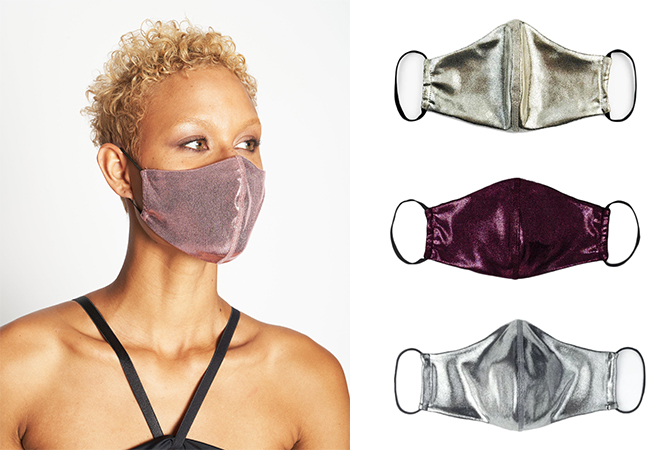 We hope this helped you on your hunt for holiday treasures. Let us know which gift you decided to go with and tag us on Instagram: @bleuclothing. If you are in the mood for styling tips and tricks try reading one of our other blogs like: Dressing Made Easy: Jumpsuits.