The coat, the pants, the top, the dress, all the go to looks you'll need to stay looking and feeling fabulous at all times.
Here's a trip with our gal Anna to the
SALON NEXT DOOR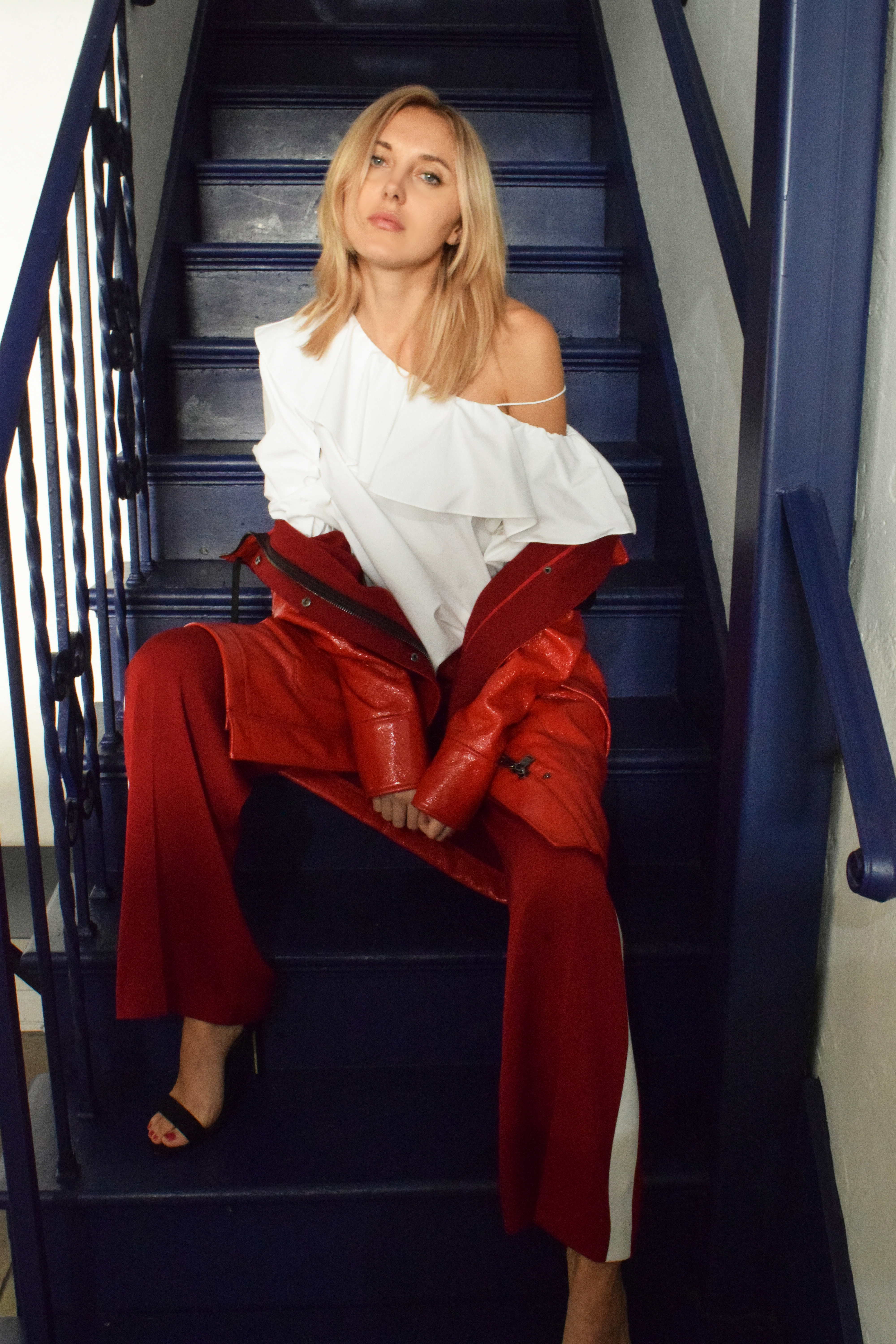 Even when you've punched out on a Friday and have two glorious days of nothing ahead, any woman knows the weekends are when the real work gets done. Whatever the errand, you've got to be wearing something that's as ready to get as busy as you are. Here's a selection of the perfect pieces to accomplish your day to night tasks, and trust us, its never been easier to choose these.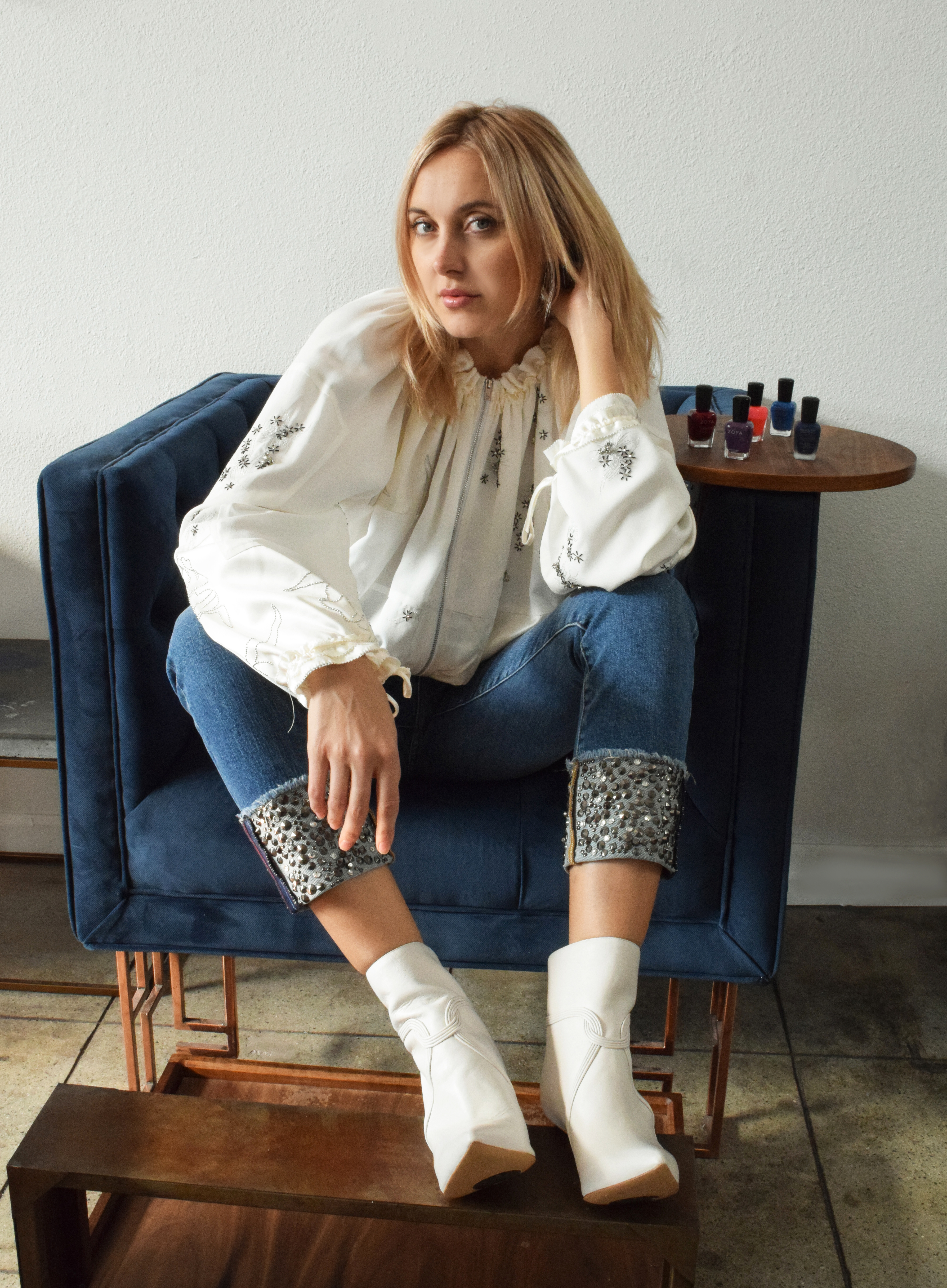 We like effortless, easy uniforms that make us feel empowered. Step up the game with one of this season's hottest trends - embellishments. More is always more when you pair an embellished jacket and sparkly jeans together. This look is seemingly simple to pair and so extra to love and look at.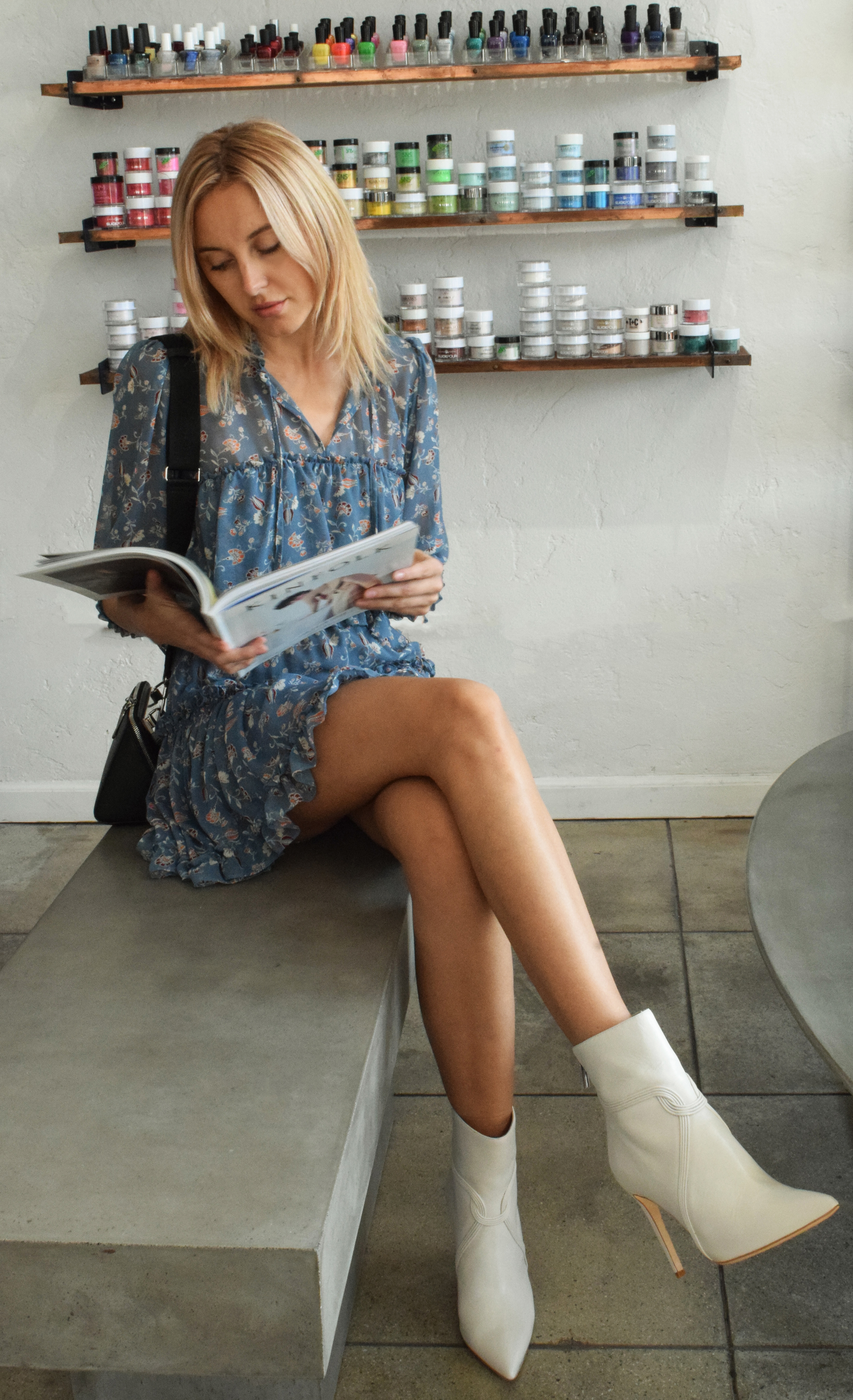 Floral mini dresses lay the foundation for instant style with minimal effort. A perfect on-the-go look just add white booties and your favorite bag.
What is this FABULOUS place we are at you ask? POWDER Beauty at 452 S La Brea ave. Powder was created to be the perfect escape from standard options offered for nails and beauty. The design aesthetic was inspired by world travel and meant to let you escape to a far away place and from the same old routine, at least for a little moment. Powder looks nothing like your average salon. Everything is custom-made for your comfort! Stop by Bleu for some new fashion and then next door for a relaxing manicure to end your day.