Golden hour: the period of time before every sunset when the sun casts a soft, warm hue upon the world. We recently met up with photographer Liz Caruso and model Rio Summers to shoot our favorite styles from Spring 2017 during this magical hour.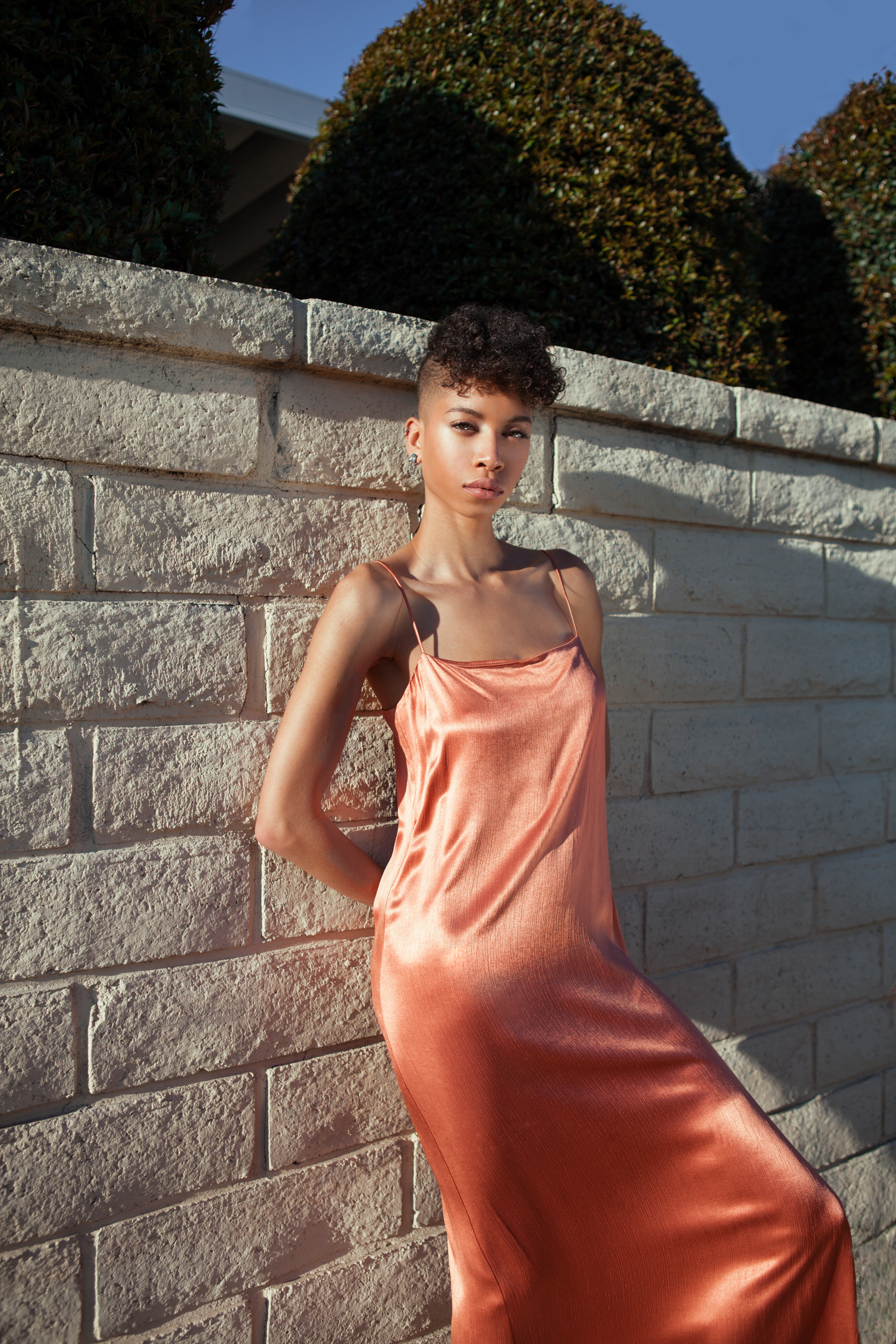 The slip dress is one of our favorite re-emerging trends of spring, and this design from Bec & Bridge is - simply put - an absolute show-stopper. The Fire Child Slip Dress comes in a silky, rose-tinted gold fabric, and also features a side slit. Effortlessly elegant!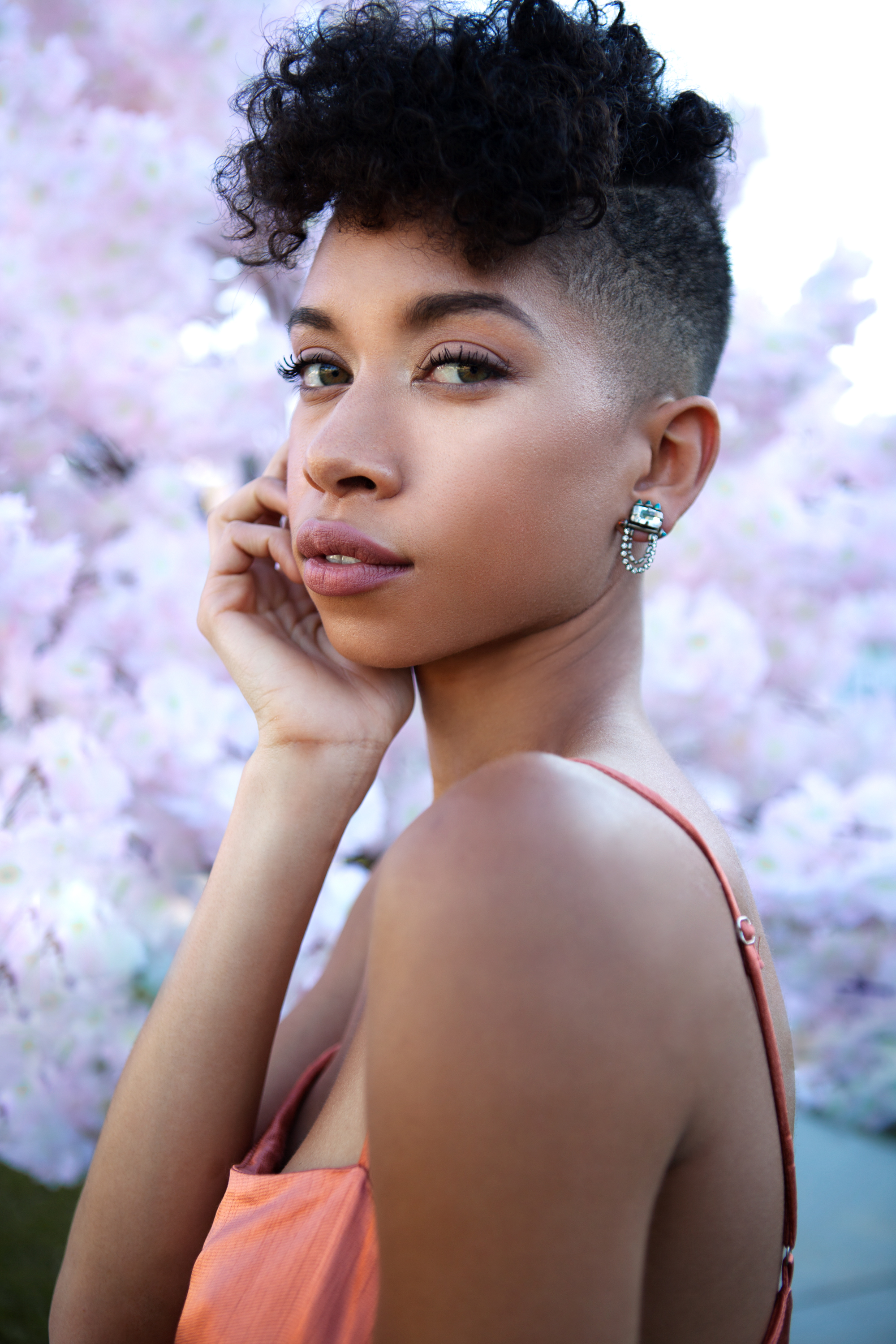 Style your dress with a pair of statement earrings, such as the Shir Silver Opal Swarovski Earrings from NYC-based jewelry designer Lionette.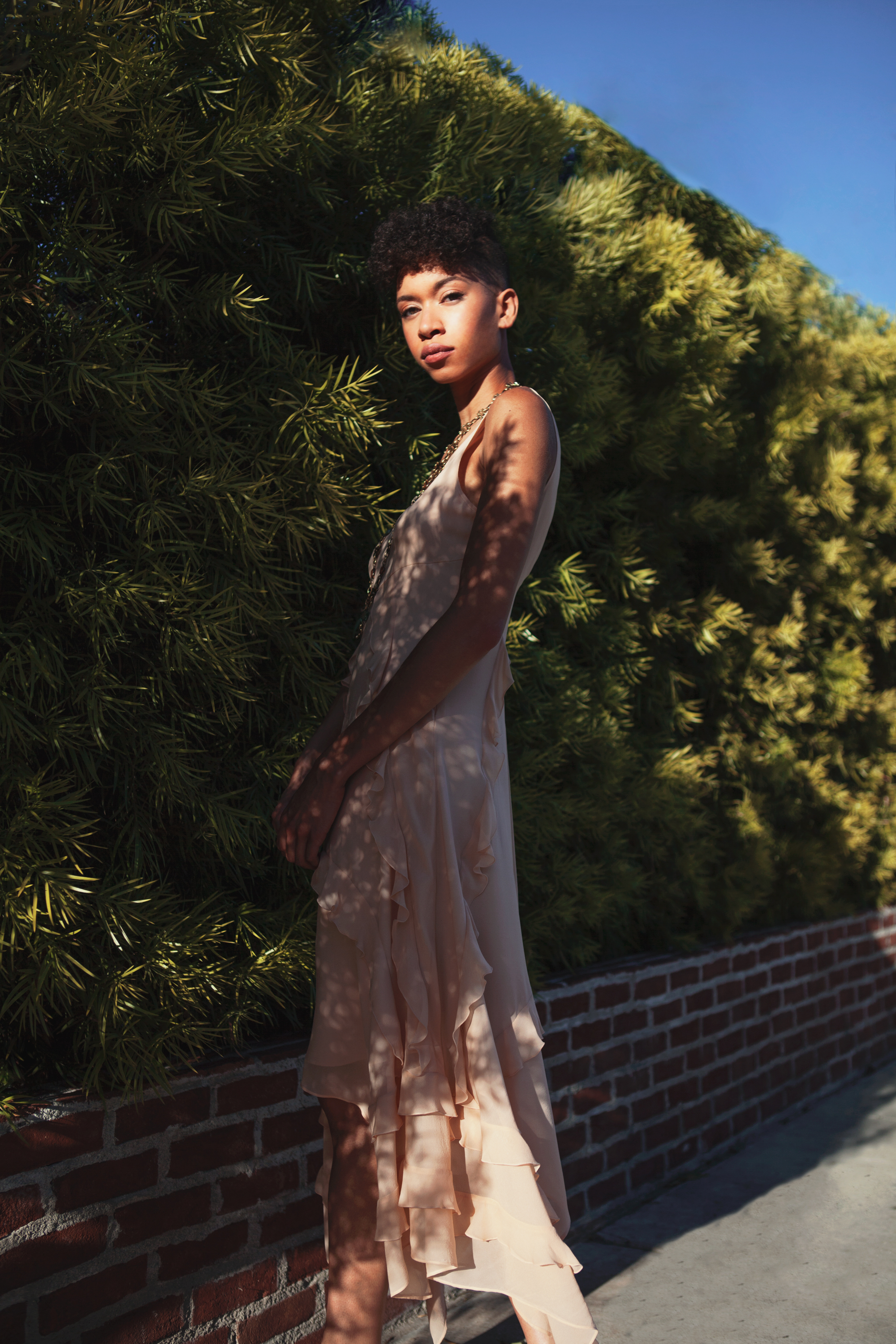 This Elizabeth and James Caressa Dress screams "romance," with its delicate blush color, v-neck, tiered ruffles, and silk chiffon fabric. The asymmetrical handkerchief hemline will float beautifully behind you as you make your entrance to any spring event.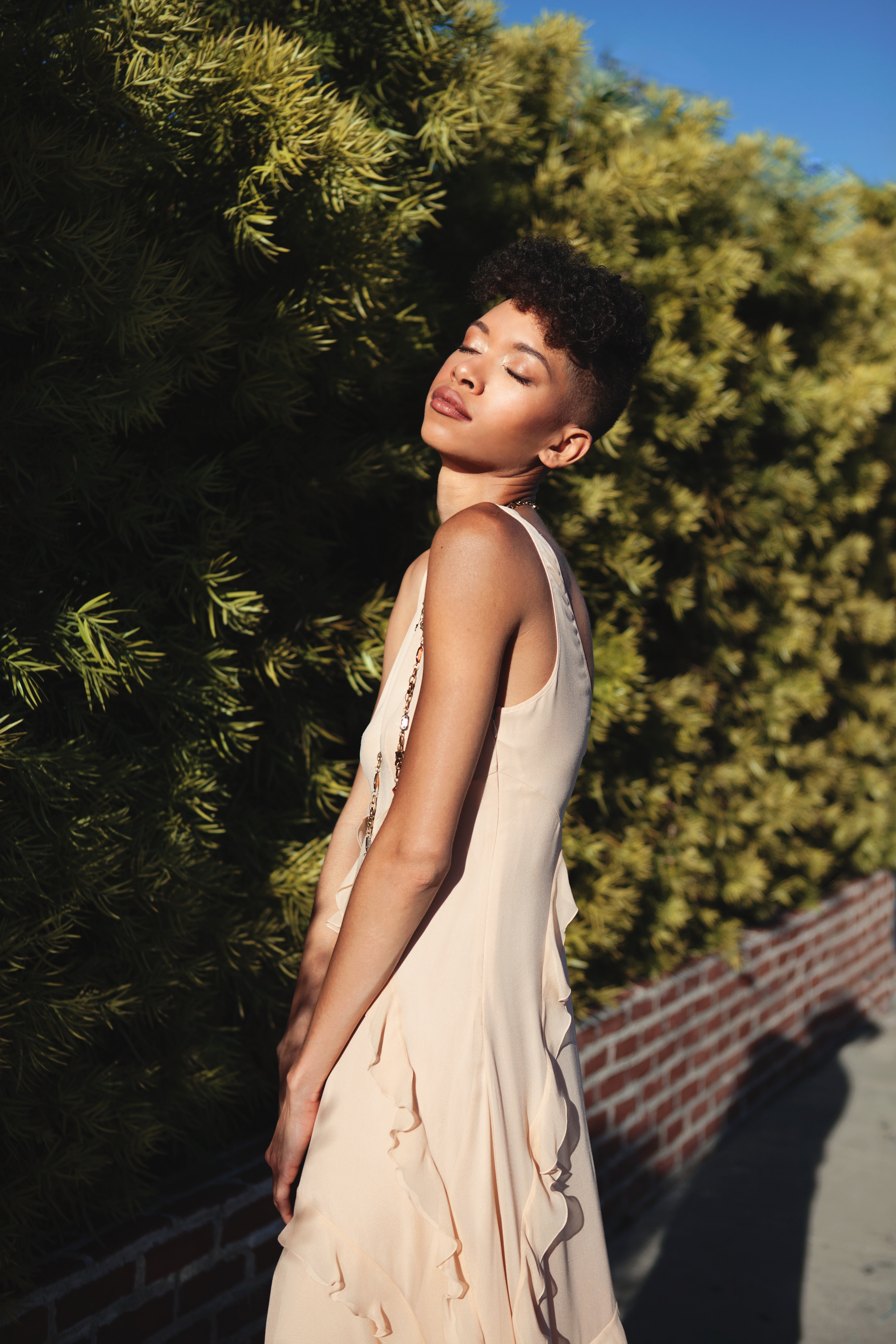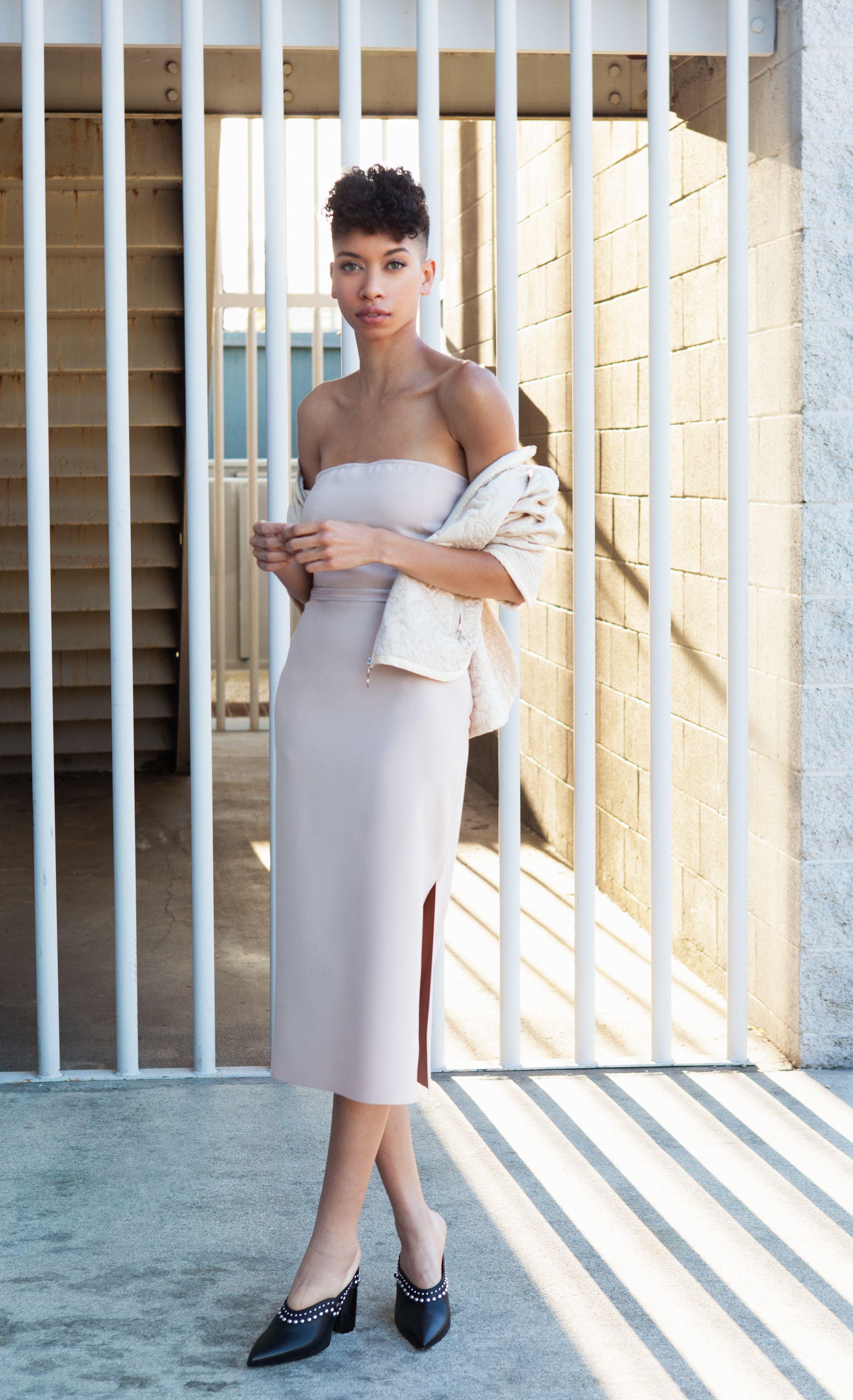 The Sierra Strapless Dress in Blush from Elizabeth and James is guaranteed to become a new staple in your spring wardrobe. It has a sleek, classic silhouette with a side slit that adds a subtle air of chic sexyness. Add a little edge to this delicate blush midi-dress by styling it with a pair of on-trend black studded leather mules, like the Patsy Mule from 3.1 Phillip Lim.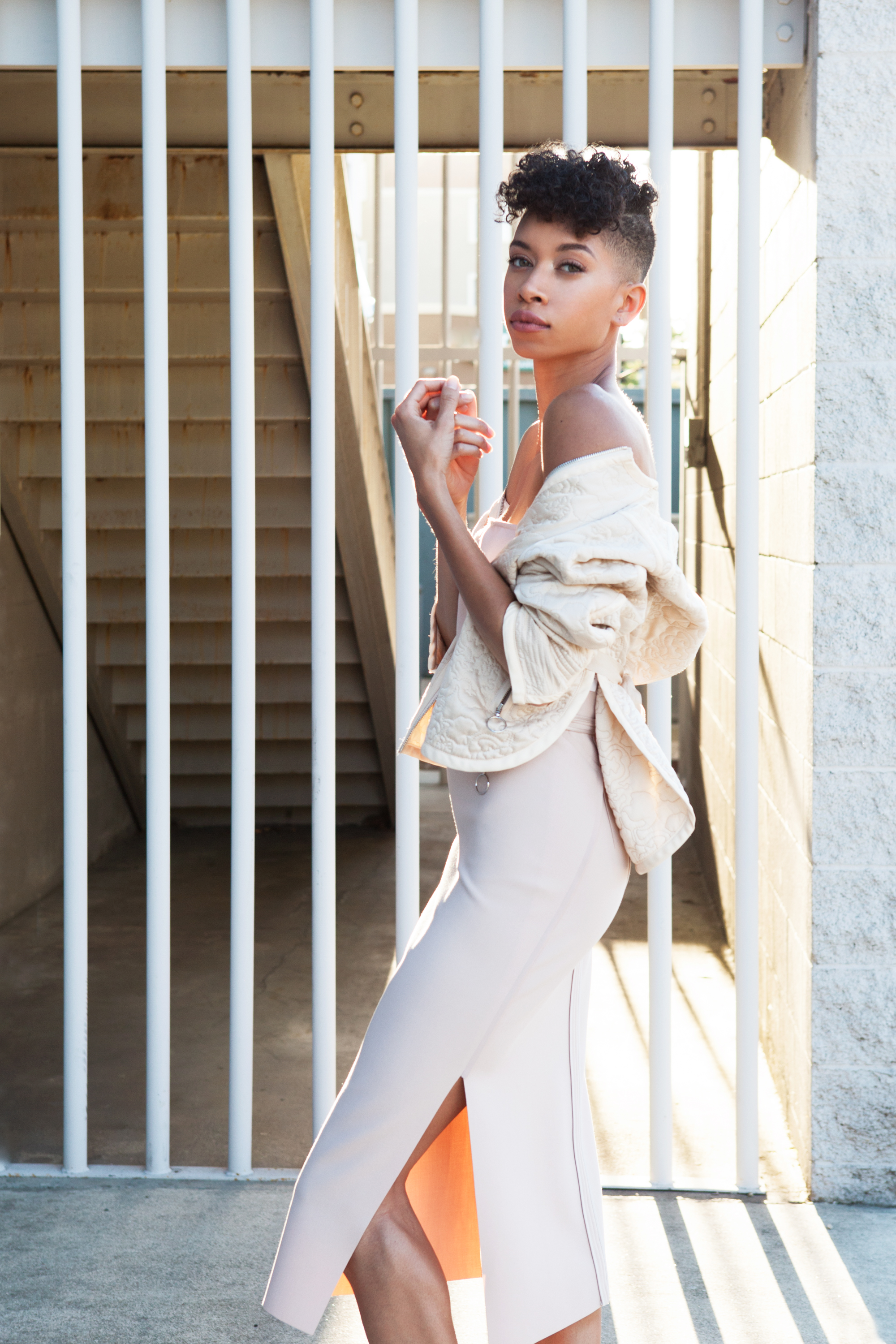 When putting together a complete look, it's all about finishing touches. The Daisy Body Dropped Shoulder Jacket (also from Elizabeth and James) polishes the outfit off. Not only does it look beautiful, but it'll serve the functional purpose of keeping your arms warm for those chillier spring nights!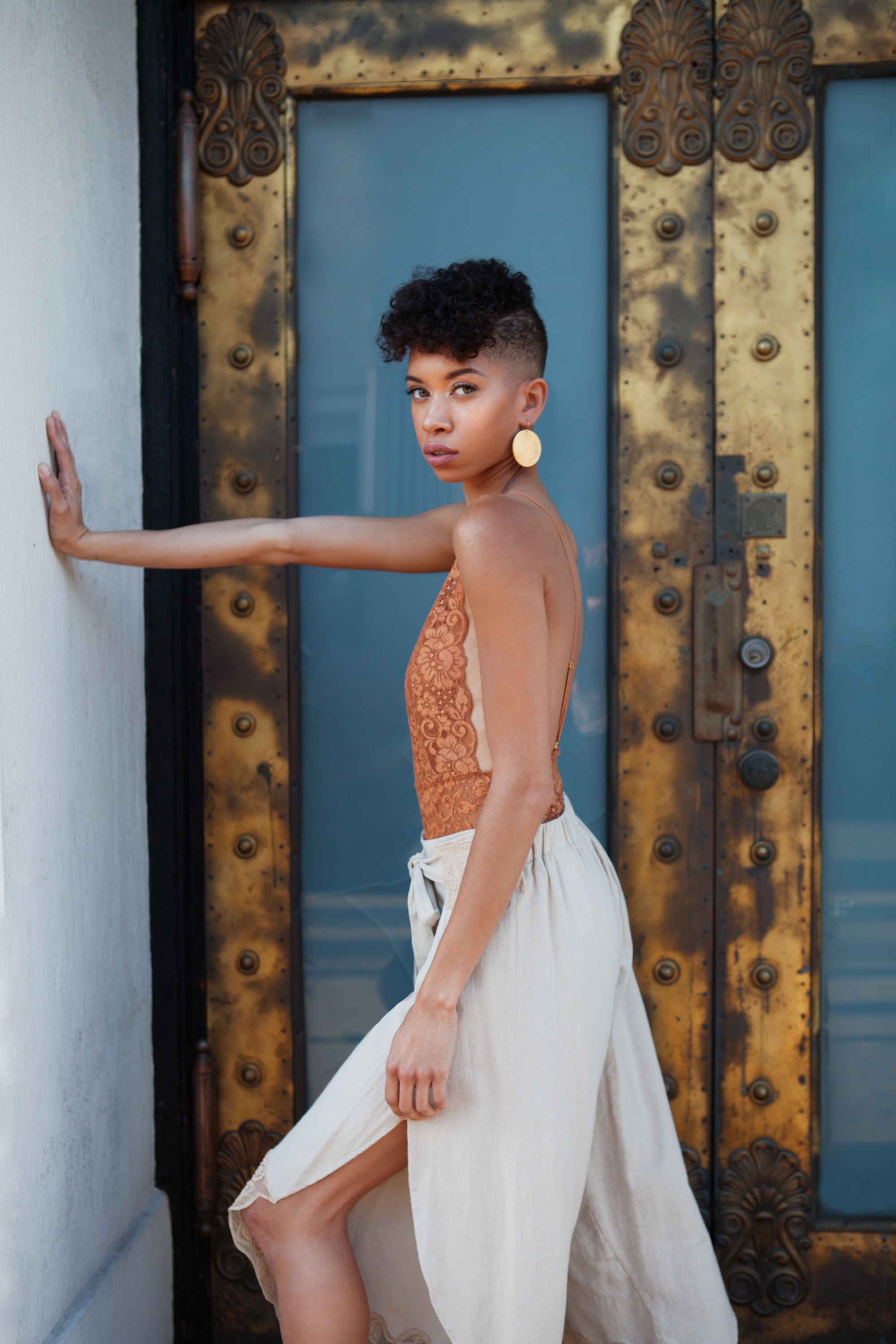 The emphasis on a side-slit silhouette continues with this gorgeous pair of pants by Intropia. The Laces Cotton Cropped Trousers has a rustic, cotton fabric and a lace trim along the hemline.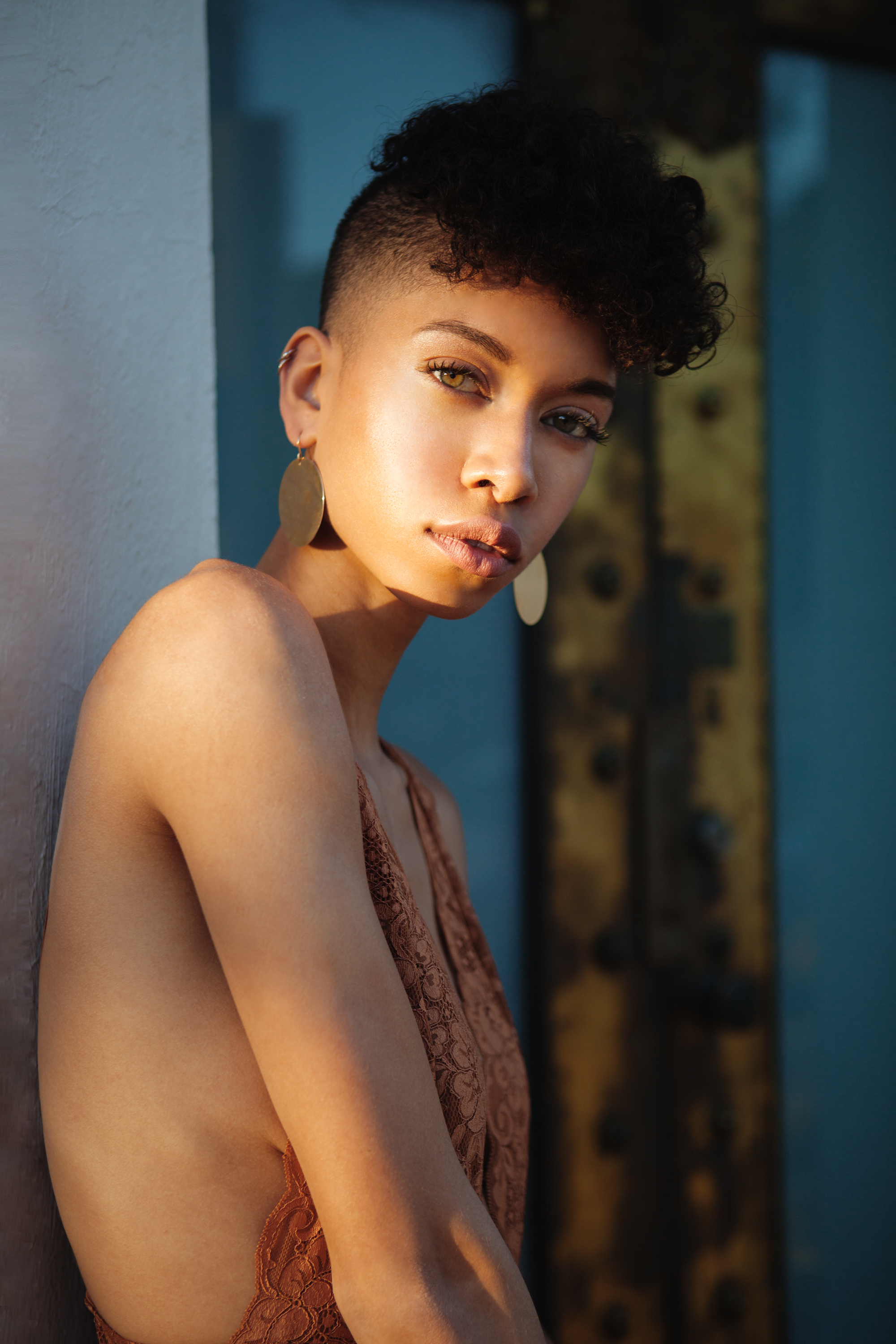 Add a glamorous statement to this outfit by donning these Serra Gold Plated Earrings by Elizabeth and James. The gold plated, circular design adds a hint funk to your look.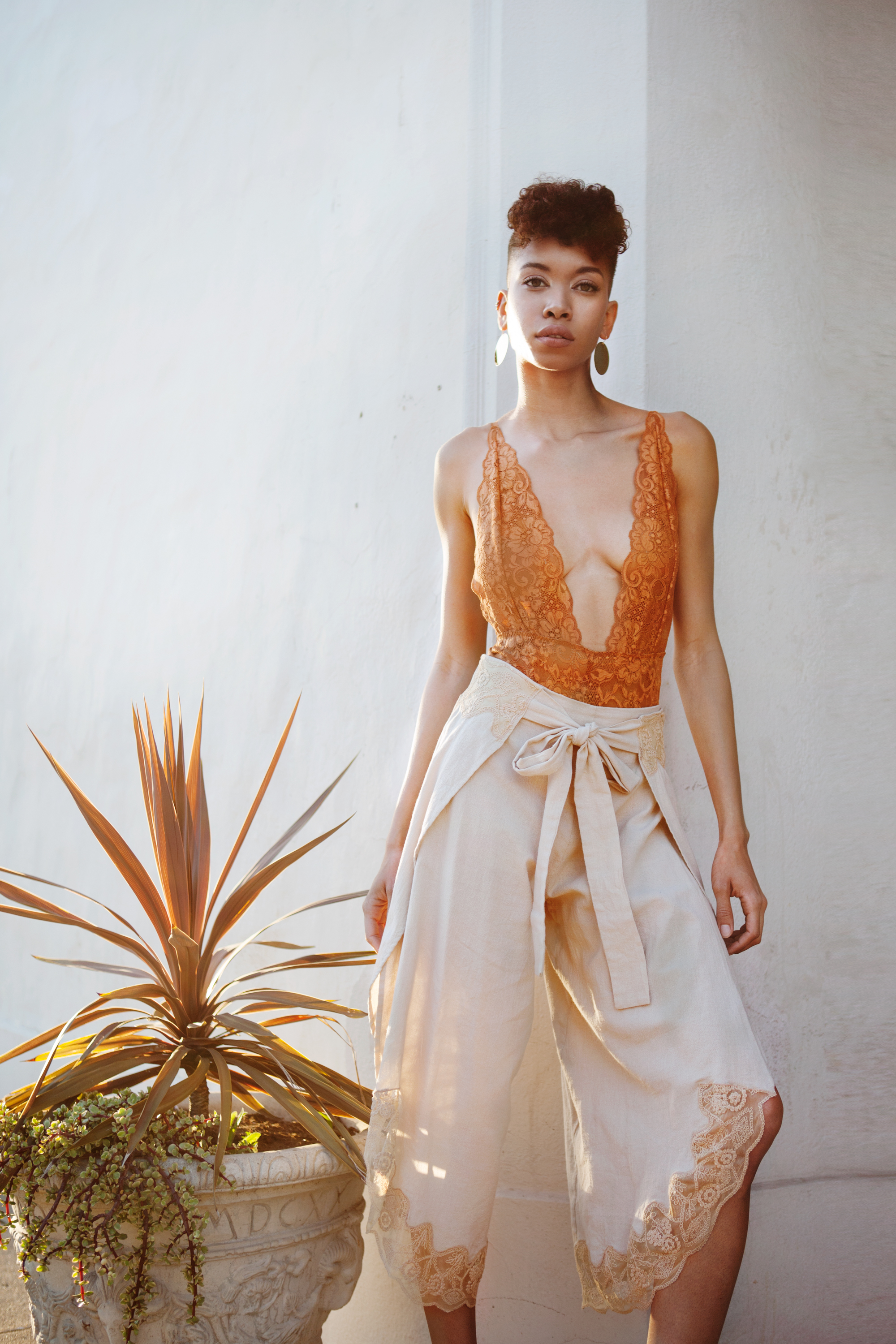 When it comes to a bold statement piece like this Comin' in HAHT Bodysuit, with its deep plunging v-neck, we love tucking it into a more relaxed piece, like the aforementioned Intropia trousers.
With this post, we hope we've inspired you to wander around your city during the magical golden hour, in some of these gorgeous spring pieces.