Posted by Bleu Clothing on Jan 12th 2021
If you are looking to beat the chill while still looking ultra-chic, nothing feels better than keeping it snug in a stylish sweater. Sweaters are without a doubt the hero piece for winter style. However, finding new ways to style your favorite knits can sometimes feel like a daunting task. We have rounded up some of our favorite sweaters of the season to give you a fresh take on how to style them during these colder months.
The Mock Neck Sweater
The first sweater we chose is a lurex turtleneck from 3.1 Phillip Lim. This thick knit sweater features a vented mock neckline with gunmetal color blocking on the back. We love the long flowing layers a sweater provides. However, try doing a full tuck into a pair of contemporary jeans to give the look a little more edge. Then, accessorize the look with some layered hoop earrings, a crossbody bag and a timeless pair of pumps. The end result is fresh and chic while still giving you the cozy warmth you want from your knitwear.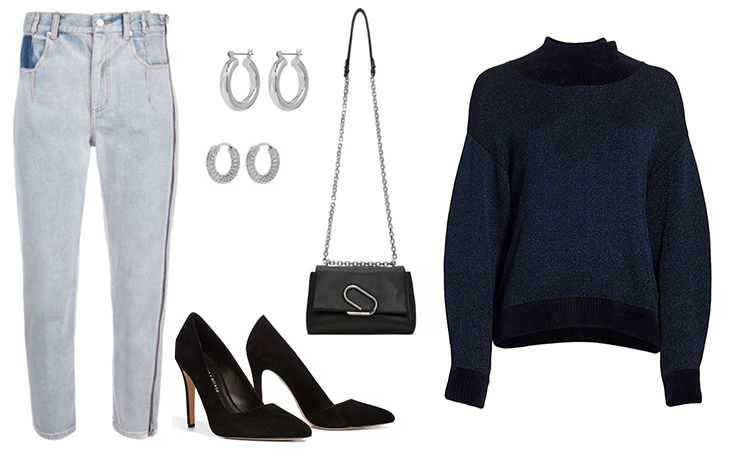 The V-Neck Sweater
Our next sweater is a vibrant chunky knit number from Cinq a Sept. The dramatic V-Neckline can be worn plunging as is or off the shoulder for a more care-free look. Pair this bubble gum colored knit with a pair of leather trousers for a fun mix of textures. Then throw on a pair of military lug sole boots. We love the juxtaposition of the feminine sweater with the chunky boots. After that you can accessorize the look with a couple layered gold chains. Viola, new look, who's this?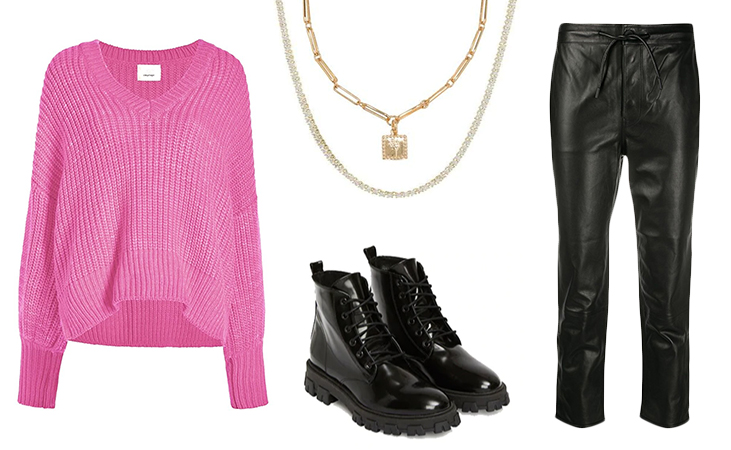 The Asymmetrical Sweater
This last is a modern rib knit sweater from 3.1 Phillip Lim. With asymmetrical off-the-shoulder cut, metal hardware and side hemline splits this knit is guaranteed to turn heads. We chose to offset the edginess of the sweater by pairing it with a feminine floral midi skirt. Finish off the look with a pair of strappy sandals and a crossbody bag for a contemporary cool ensemble you will want to wear on repeat.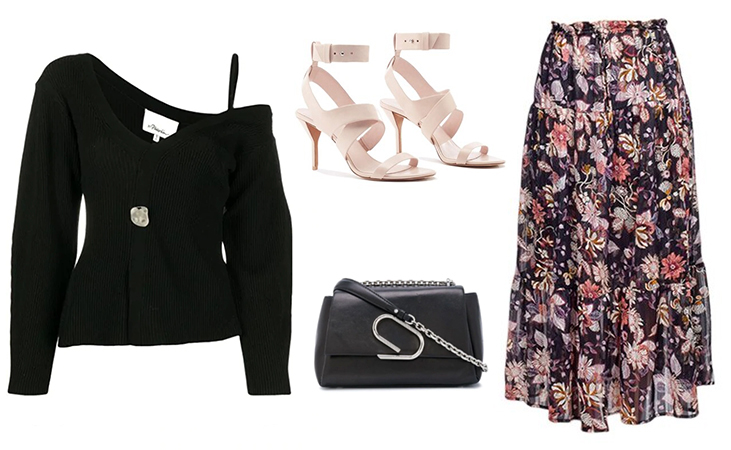 Which sweater style is your favorite? Will you opt for the vibrant colors from Cinq a Sept? Or, will you go with 3.1 Phillip Lim and try tucking it into a pair of jeans? We want to see which styles you went with so don't forget to tag your looks onInstagram: @bleuclothing. For more tips and styling information, check out some of our other blogs like: 5 Essential Pants to Have in Your Closet.