Posted by Bleu Clothing on Nov 20th 2019
LAYERED IN LEATHER
Hello Bleu Babies! Its time for a statement style Leather Jacket in your closet. We all love a good leather jacket, a staple piece in every women's closet. We promise this collection from LAER never goes out of style. It's so much fun styling a leather jacket and creating outfits, We have been very thoughtful putting them by understanding different personalities and an outfit that matches everyone's style. We also made sure to think about the places you can wear them too! Isn't that cool? Ok, let's not wait anymore time and discover our brilliant collection of leather for this season!
Let's start with a classic MONOCHROMATIC Look.
If you are thinking of not being very feminine, and embracing the actual leather jacket vibe, this look is perfect for you. Pair your jacket with dark jeans, add a little bit of dimension by wearing a neutral and black sweater or a neutral top under the jacket and get ready for a day of travel. This outfit keeps you warm, comfortable, and definitely stylish, where ever your destination is.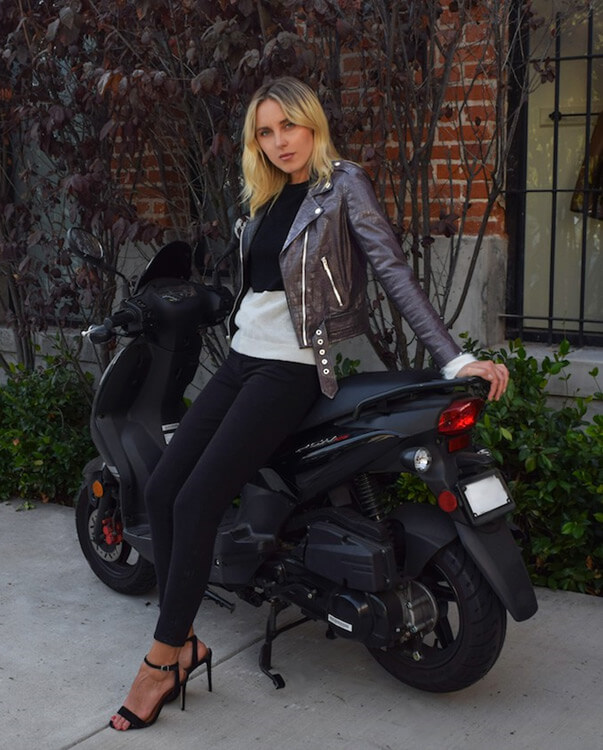 Leather Jacket With Dresses are our favorite, here are a few ideas to wear them.
A Classic Oversized Moto With a Red dress is a Fall In Love look! Everybody has that red dress. A black leather jacket on top of it is a perfect combination for those cold night out. The idea of this look is to keep you warm and attractive. Go bold and wear that red lips and high heels... girl be ready for those compliments.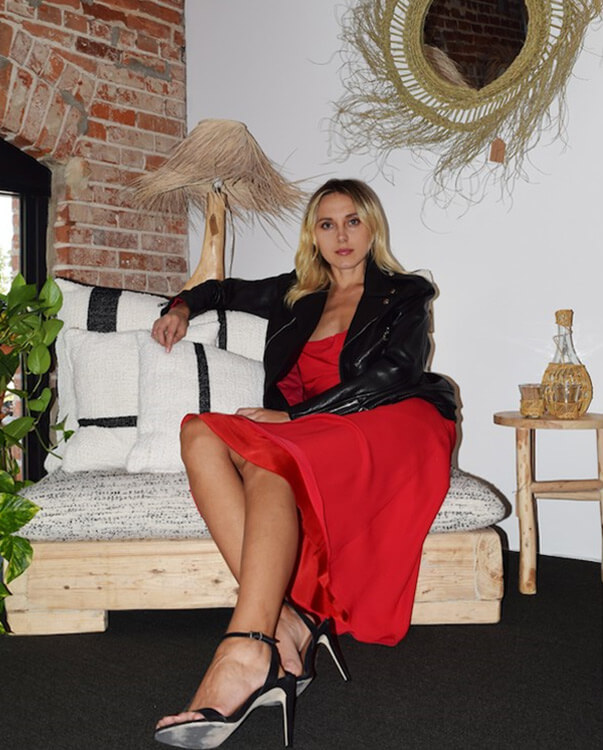 Black gives confidence and this look definitely does! A Glamorous bodycon black dress with a Mandarin collar Moto jacket is a look you don't want to miss. The mirror will be your best friend. We think this is great for party nights, especially if its rooftop!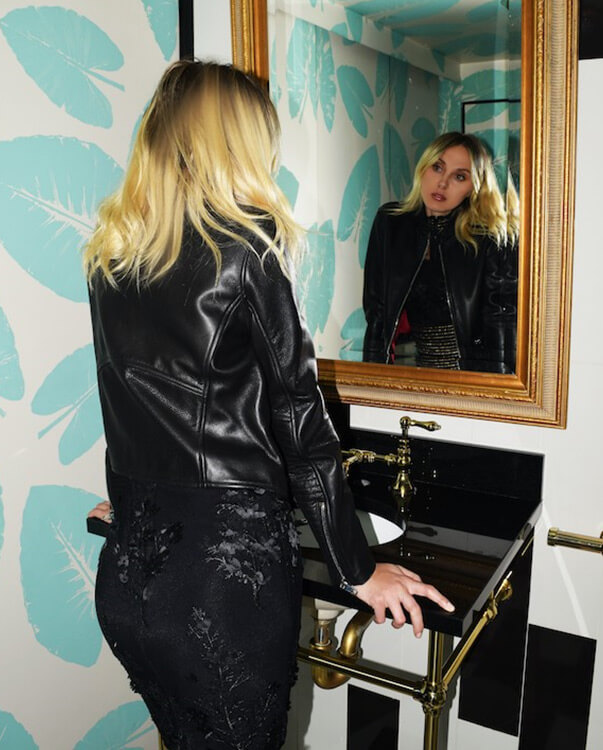 Keep it feminine and floral, but with a leather jacket. Everything is very light with this outfit, a soft skin Moto leather jacket with details is paired with a midi chiffon floral skirt and a silk cami. Now that is unique! We think this is the best for a day out to your favorite restaurant grabbing brunch and mimosas with your girlfriends.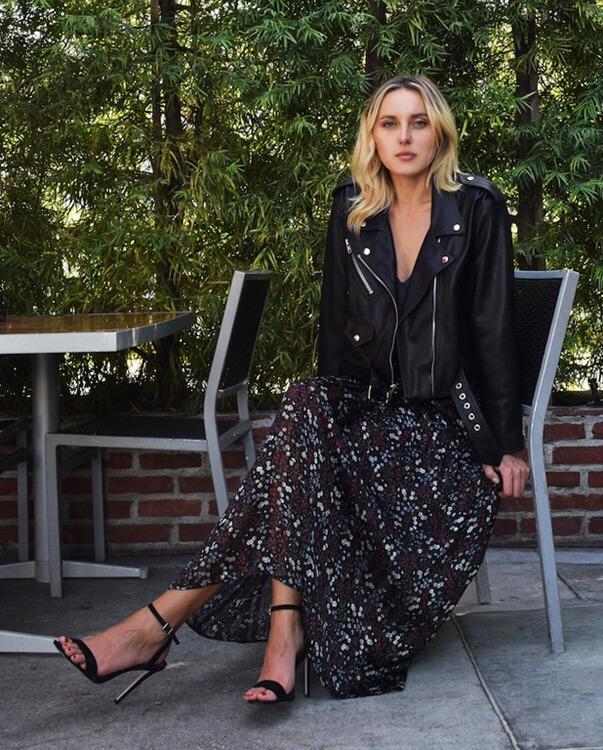 Go CHIC to work today!
A Quilted Leather jacket with a rustic long dress can be your day at work. Sometimes dressing up keeps you motivated! This jacket has the perfect slim fit and quilting detail accentuates the sleeves and the shoulders which makes it a perfect layer on any dress.
Ab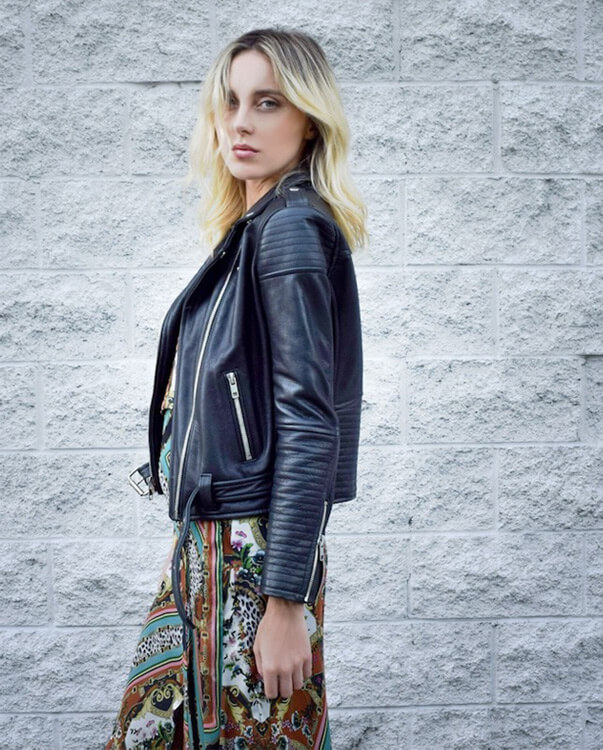 Some looks are sold out, but the good news is we can order them for you. Call or email us for these outstanding collection of pure leather jackets meticulously handmade. You can always create your own style and we would love to see them, so don't forget to tag us on your Instagram.