Posted by Bleu Clothing on May 5th 2020
Clueless (1995)
You can't have an iconic fashion movie list without Clueless. This gem features some of the best styles from the 90's that can easily be worked into your current wardrobe. In the words of Cher Horowitz you will be 'totally buggin' over these great looks. Channel your inner Cher now in this RTA Niccola Belted Shirt Dress paired with 3.0 Phillip Lim Sandals & Alix Chain Bag.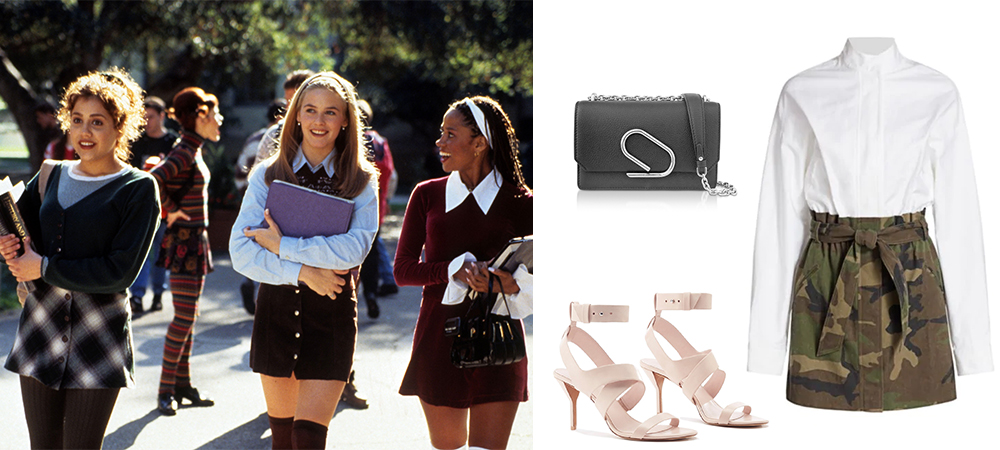 Death Becomes Her (1992)
Meryl Streep AND Goldie Hawn. Do we need to say more? This movie has it all, over the top style, eternal youth and immortality wrapped up into one glorious dark comedy. If you're feeling more 'Madeline Ashton' slip into the Thomas Structured Strapless Gown in Black by LIKELY. But, if Helen Sharp is more your style we recommend the Draped Cowl Midi Dress in Red by Michelle Mason.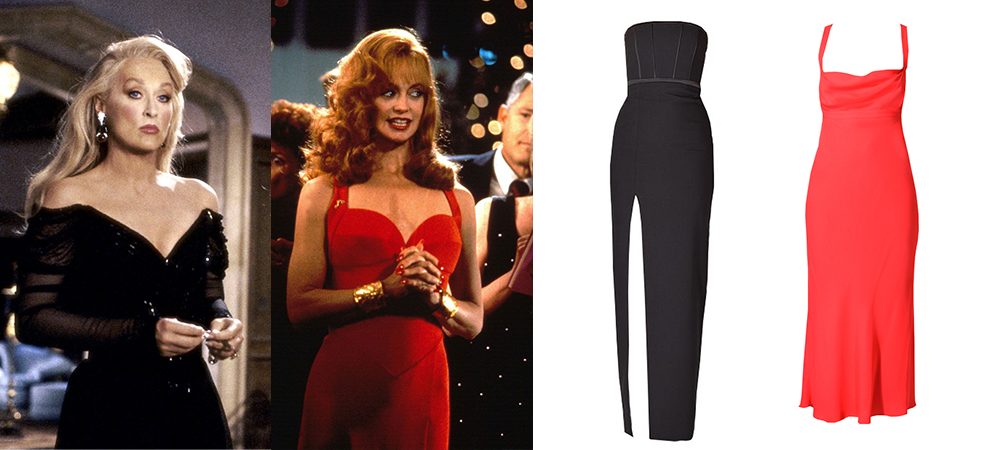 Thelma and Louise (1991)
The ultimate BFF road trip adventure movie with some gritty moments that will keep you on the edge of your seat. Susan Sarandon and Geena Davis pretty much invented desert chic style in this cinematic classic. Get their look in the Bella Ball Gown T-Shirt by Cinq a Sept paired with Vintage Straight Jeans by BLDWN and finish off the look in Ba&sh Colt Boots and a bandana loosely wrapped around the neck.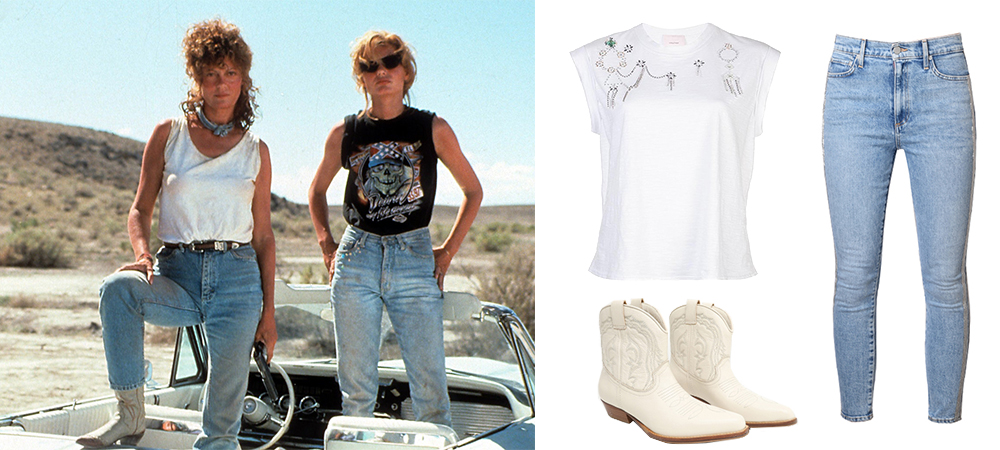 The First Wives Club (1996)
Goldie Hawn, Bette Midler, and Diane Keaton star in this iconic classic as three best friends that reunite over plotting revenge on their ex's. By the end of this Rom-Com you will definitely want to wear the all-white ensembles the ladies dawn at the end of the movie. Pair the Cinq a Sept Shooting star Remi Blazer In White with Robin Carpenter Pants by Capulet for a 2020 style update.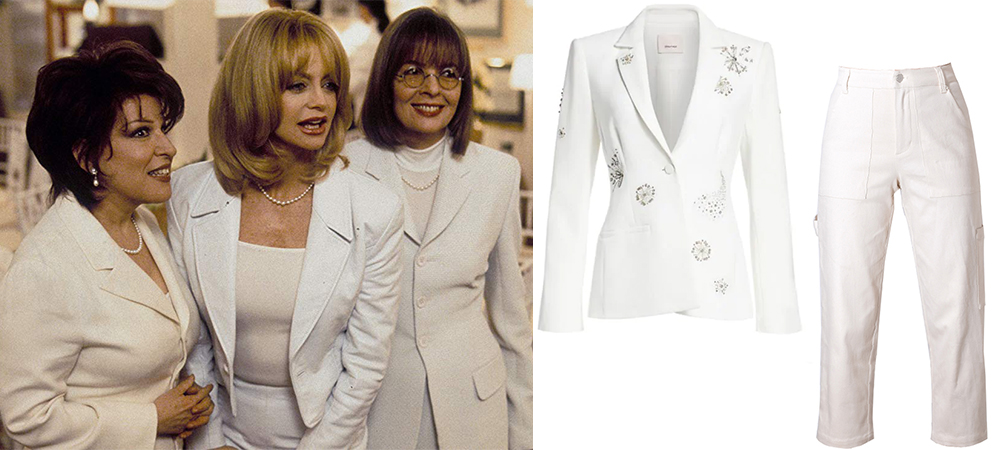 Romy and Michele's High School Reunion (1997)
This laugh out loud comedy starring Lisa Kudrow and Mira Sorvino is a must see. The movie follows Romy and Michele on their way to their 10 year high school reunion. The entire film is chalk full of outfits that are absolutely outrageous and absolutely fabulous. If you're feeling like adding a dose of color into your wardrobe in Romy & Michele spirit we recommend the Stripe Leopard Jacquard Dress by Michelle Mason & the Addie Bodycon Midi Dress by Alice & Olivia.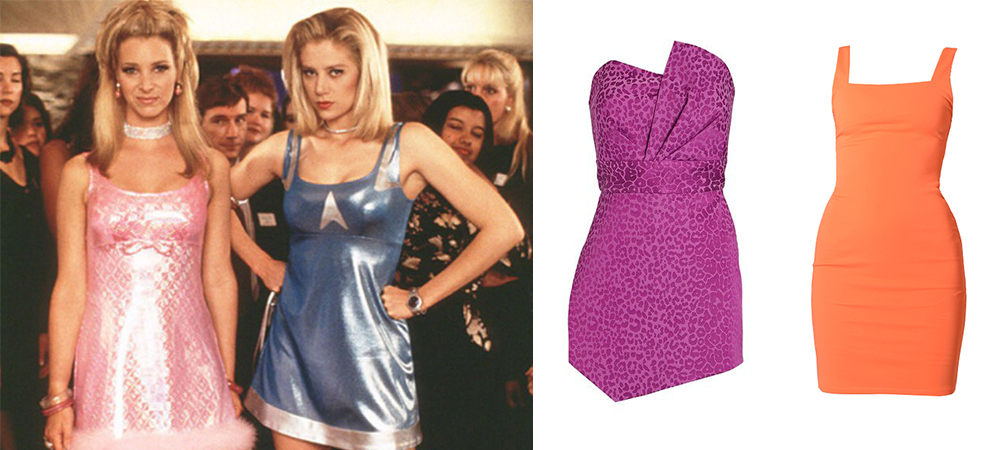 The Devil Wears Prada (2006)
When you think of a fashion movie this is probably one of the first you'll think of. When Andi finally gets her makeover they show what may be the BEST outfit montage EVER to grace the silver screen. Not to mention Queen Merly Streep is in it serving the best facial expressions. With this next outfit you will look ready to grace the halls of Runway Magazine. Just slip into the Side Snap Midi Skirt in Green by 3.1 Phillip Lim paired with a Military Twill Khloe Blazer by Cinq a Sept. Then finish off the look with a glamorous belt and some sky high heels. You will have created a look even Miranda Priestly will approve of.