Fashion has, in the past, wavered on whether matchy, matchy was ideal or passé. We think it's safe to say there's no wavering this season. Some of our favorite, most pulled together looks feature matching tops and bottoms and are sure to get you trending.
This Derek Lam 10 Crosby 60s-reminiscent dress and pajama pant set is exactly the thing we envision wearing to a perfectly mid-century modern day party in the hills. Both pieces are great on their own as well, but together they're one of the most fashion forward looks we've seen this spring.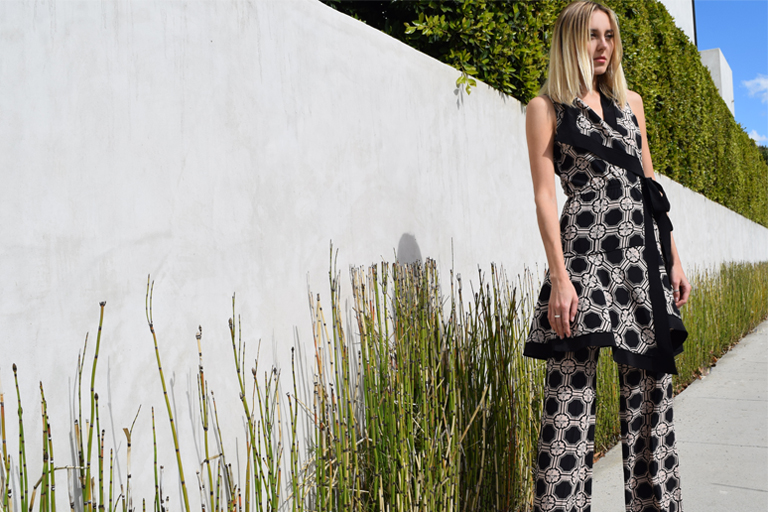 Cargo pants and jackets never exactly went away, but we promise you'll be seeing them ev.ery.where. this spring. Alice + Olivia put their signature quirky take on the trend by adding embroidered details throughout the set. Wear the runway pieces with a strappy sandal for an elevated workwear look, or with sneakers for day.
Fashion lovers all over the globe are thanking Gucci for the return of the printed suit. This gorgeous blazer and pant set from Ottod'Ame has the perfect amount of vintage vibes while maintaining a modern fit. The slim trouser is office appropriate alone with its subdued color scheme, but add the blazer to make it an outfit.