Posted by Bleu Clothing on Nov 13th 2020
As much as we love the warm weather summer brings, we are still very excited for winter. The cold temperatures allow us to really play with all our coziest pieces and find new fun ways to layer everything together. This winter there are 4 must-have trends that you are definitely going to want to add to your wardrobe. All pieces are cold-weather approved and all pieces can be worn in a variety of ways; and there is nothing we love more than some super versatile clothing. From designers like Karina Grimaldi and 3.1 Phillip Lim we are going to break down these four winter trends and how to go about styling them.
Lug Sole Boots
Cold weather means it is officially boot season! And no boot has grabbed our attention quite like the lug sole chelsea boot has. Not only are they comfortable but they're easy to pull on, and they instantly add an effortless, edgy vibe to all of your winter looks. We have taken this wine colored pair from 3.1 Phillip Lim and styled it with cargo joggers and a cropped white crew neck sweater. Then, we layered a leather jacket on top with a couple stud earrings to tie the whole look together.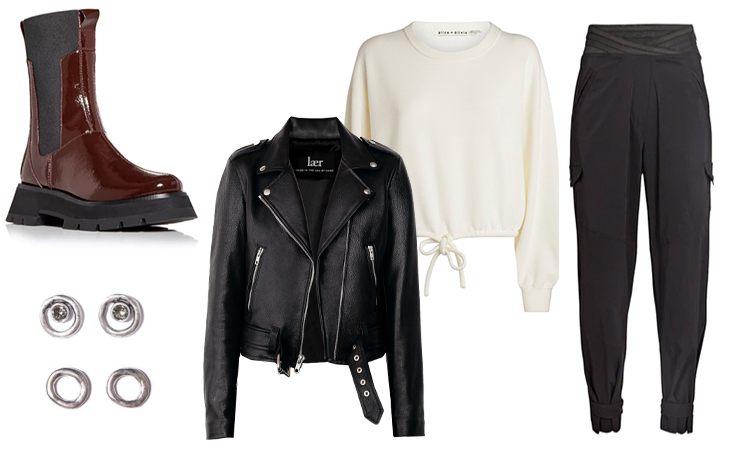 Crew Neck Sweater
Chunky crew neck sweaters are a winter must have that every woman should have in her arsenal. Not only are they ultra-comfy but, they can be worn in so many ways. For this look, we took a crew neck sweater with asymmetrical ruffles and paired it with some pinstripe trousers. Then, we added a pair of suede pumps, gold hoops and a purse to finish off the look. The end result is an elegant cold weather approved ensemble.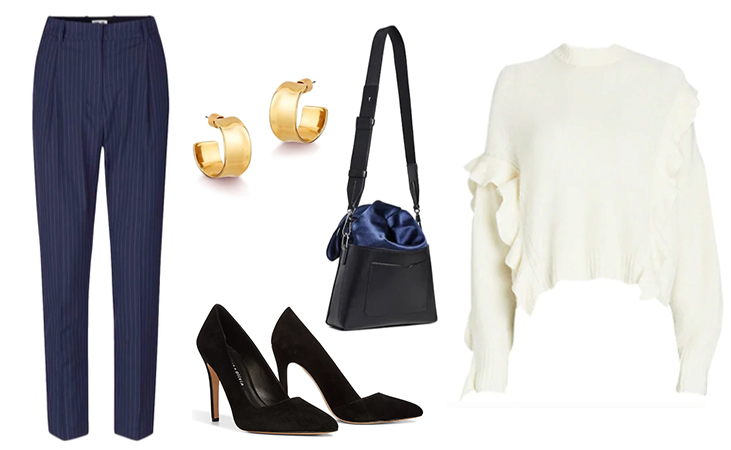 Cardigans
Now do not be fooled, these are not your grandpa's cardigans. Chic, and made from various luxurious fabrics these cardigans will keep you warm and ultra-stylish. We chose this vibrant yellow wool cardigan from C. T. Plage because we like a pop of color any season of the year. Then, to style it we tucked it into a pair of edgy boyfriend jeans and some high heels. To accessorize the look we layered some hoops with tired triple stud earrings and a cross body bag. The end result is modern, cozy and ready to face the cold.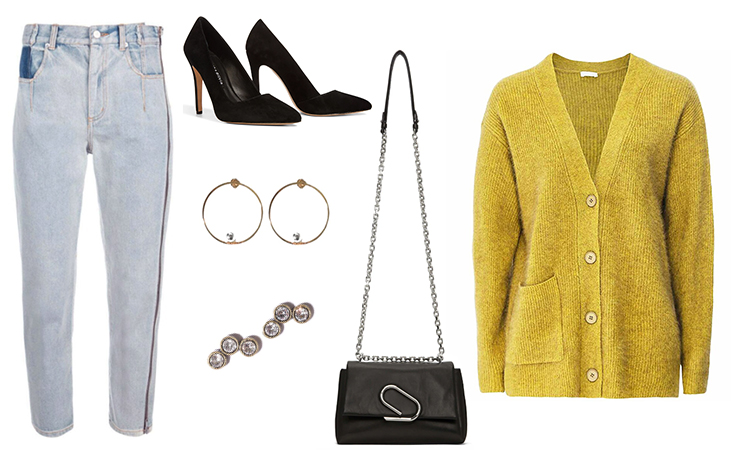 Leather
Leather weather is finally here! Whether you prefer a more authentic leather or the vegan variety, we highly recommend trying out this trend because leather pieces are truly timeless. For this look we chose a pair of snake print leather trousers from Karina Grimaldi. Then, we added a cropped sweatshirt and layered an oversize blazer to the look. For the finishing touches, a pair of high heeled pumps, cross body bag and some silver hoops will tie the look together creating a modern, cool-girl ensemble you will want to wear again and again.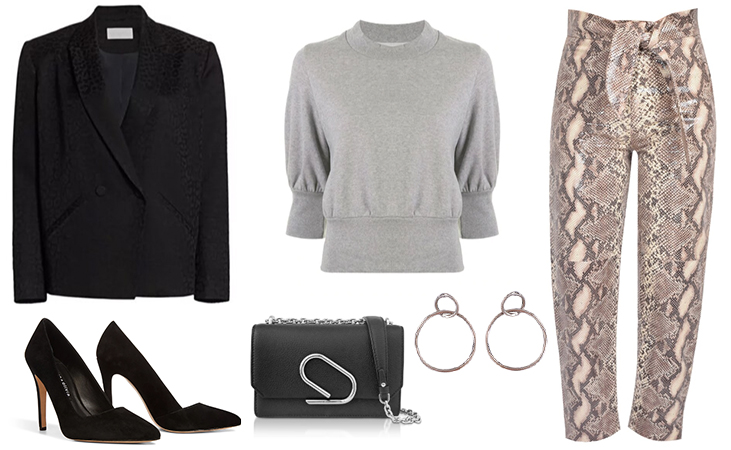 Which of these winter trends will you be trying when venturing out into the cold? We would love to see your fabulous looks! Just tag us on Instagram: @bleuclothing so we can see how you chose to style your favorite winter pieces. For more styling inspiration we recommend checking out some of our other blogs like: Fall's Most Flattering Pants.