Posted by Bleu Clothing on Sep 10th 2020
Satisfy your sweet tooth for all things fashion in this season's must-have color: Chocolate brown. With autumn just around the corner, we are loving the warm and cozy color palette that the rich chocolate hues create. Some of our favorite brands like Misa Los Angeles and Paire have already fully embraced this 'IT' color and their latest collections are giving us a serious chocolate craving. We took a few of our favorite pieces and have fully styled out the looks, making the transition into colder temperatures easy peasy.
Midi Magic
For this first look we really wanted to play with the different earthy brown tones. We mixed this Medallion print midi skirt from Misa Los Angeles with a sumptuous turtleneck sweater and then belted at the waist to complete the look. The mix of different shades of brown create a monochromatic chic ensemble perfect for the crisper weather in fall. Finish off the look with a pair of high heeled pumps and you will be ready to walk into fall in style.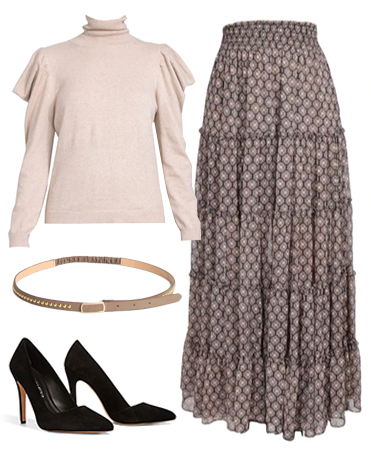 Leopard Lover
One of our favorite prints has chocolate brown in it...you guessed it! It's leopard print. We styled this wild blazer with some curve hugging dark brown pants from Paire. Then we added a pop of light pink to the look with a silky soft cami and matching strappy high heels. The overall look is flirty and fun, perfect for the girl who enjoys taking a walk on the wild side.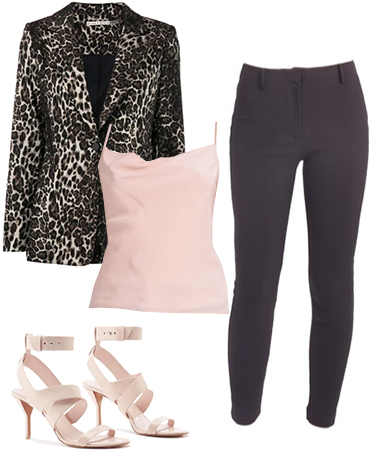 Dressed to Impress
Our last chocolate brown look is a gorgeous mixed media mini dress. The playful paisley print on the skirt in contrast to the medallion print on top is elegant and eye-catching. Because the dress mixes prints you don't want to add too much to the look, just a simple pair of lacquered gold hoops and black pumps will do the trick. This look is perfect for a fun night out with the girls, or even a romantic date night outfit.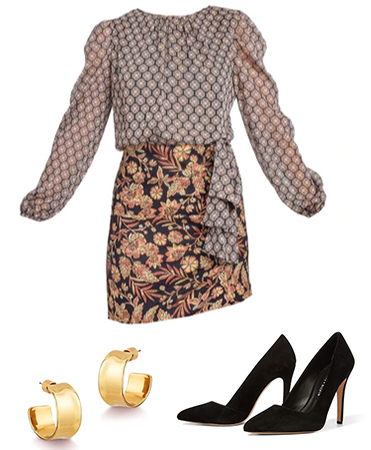 Will you embrace your chocolate cravings and give the rich brown hue a try? We want to see how you chose to style this 'IT' color. Did you go with the midi skirt from Misa Los Angeles? Or, did you decide leopard was the way to go? Let us know by tagging your looks on Instagram: @bleuclothing. Looking for more style blogs? We've got you covered. Check out our last blog: 5 Dress Silhouettes You Will Wear Forever