Need a change of pace from the boho-inspired festival flair that's flooding your feed right now? We have just the lookbook for you. We recently met up with photographer Liz Caruso and model Desiree Flores to shoot our favorite structured looks, shot against some stunning architectural backdrops in Los Angeles' Mid-Wilshire neighborhood.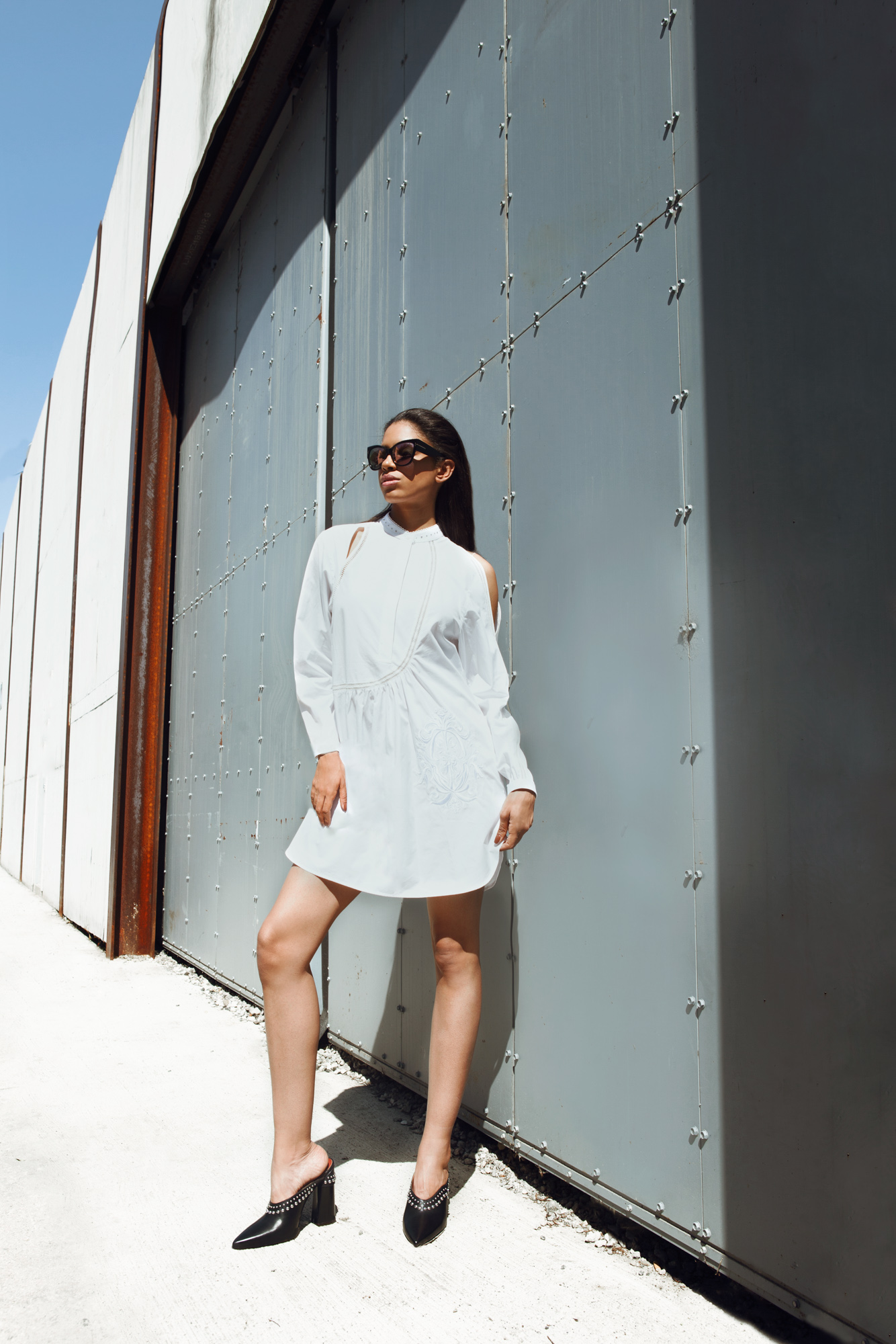 3.1 Phillip Lim designed so many great looks this spring that it's been too hard to choose our favorite. The Poplin Victoriana Dress is definitely among our "Must-Have's" of the season! This tunic-style mini dress takes the tried & true white shirtdress and gives it a modern update, with its front cut-out details, beaded collar, and a side slit hem.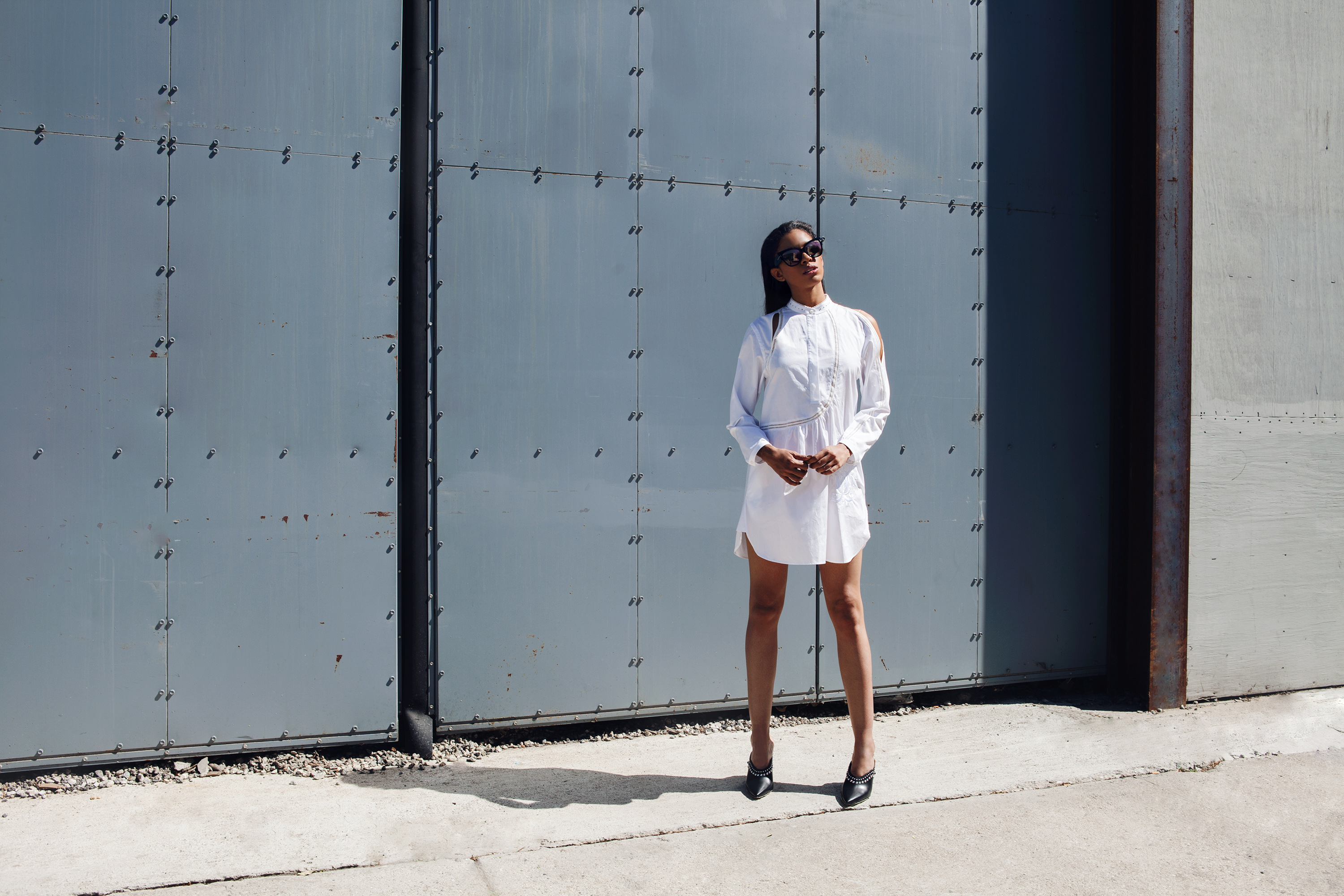 We are obsessed with The Patsy Mule, and that's probably no secret by now! This shoe from 3.1 Phillip Lim pairs beautifully with so many different outfits, with its classic pointed toe shape, black calfskin and studs circling the front of the shoe.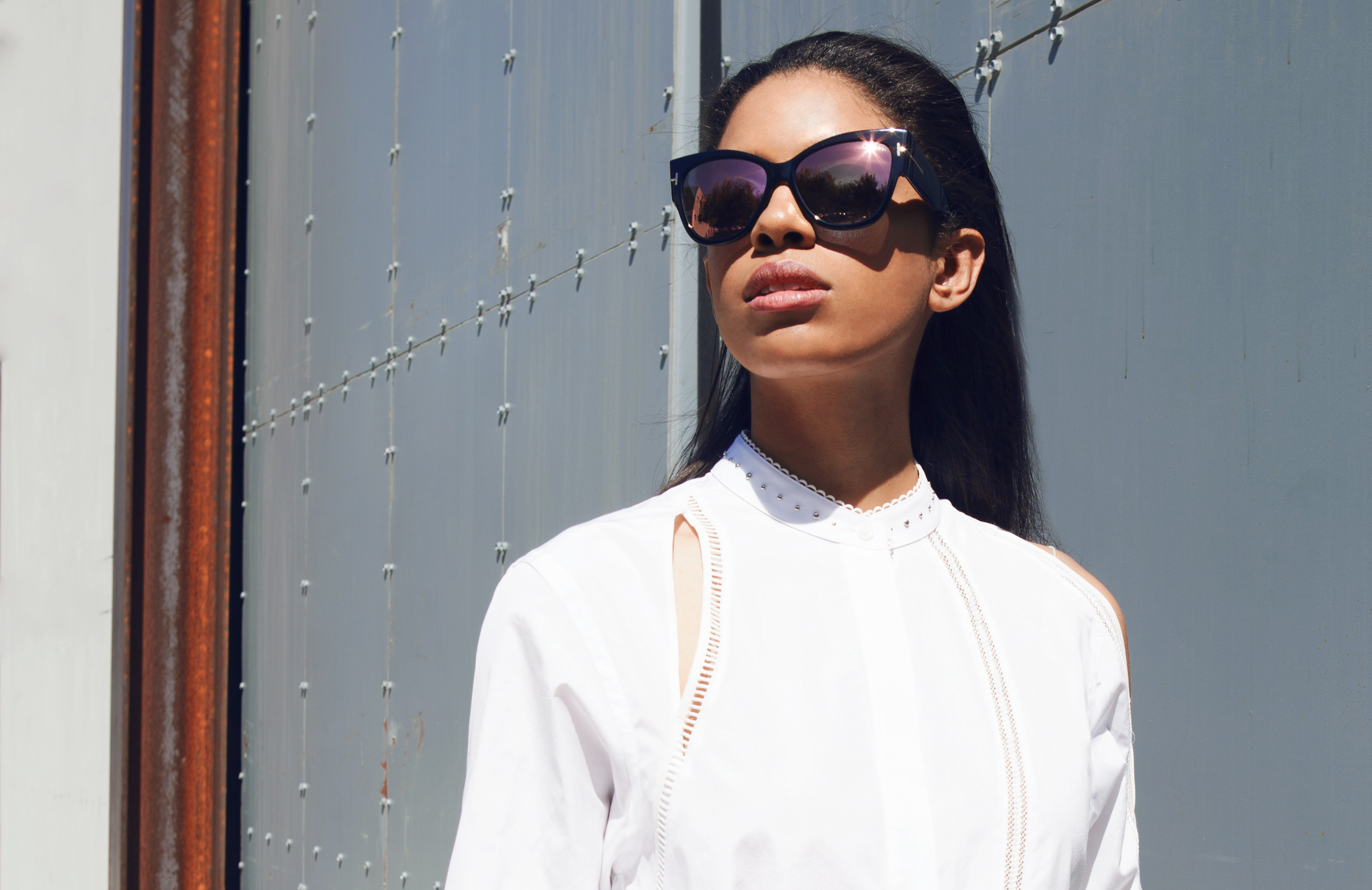 Slip on a pair of sunglasses with a bold cat-eye frame to complete the look. We love the Anoushka Sunglasses by Tom Ford with this outfit.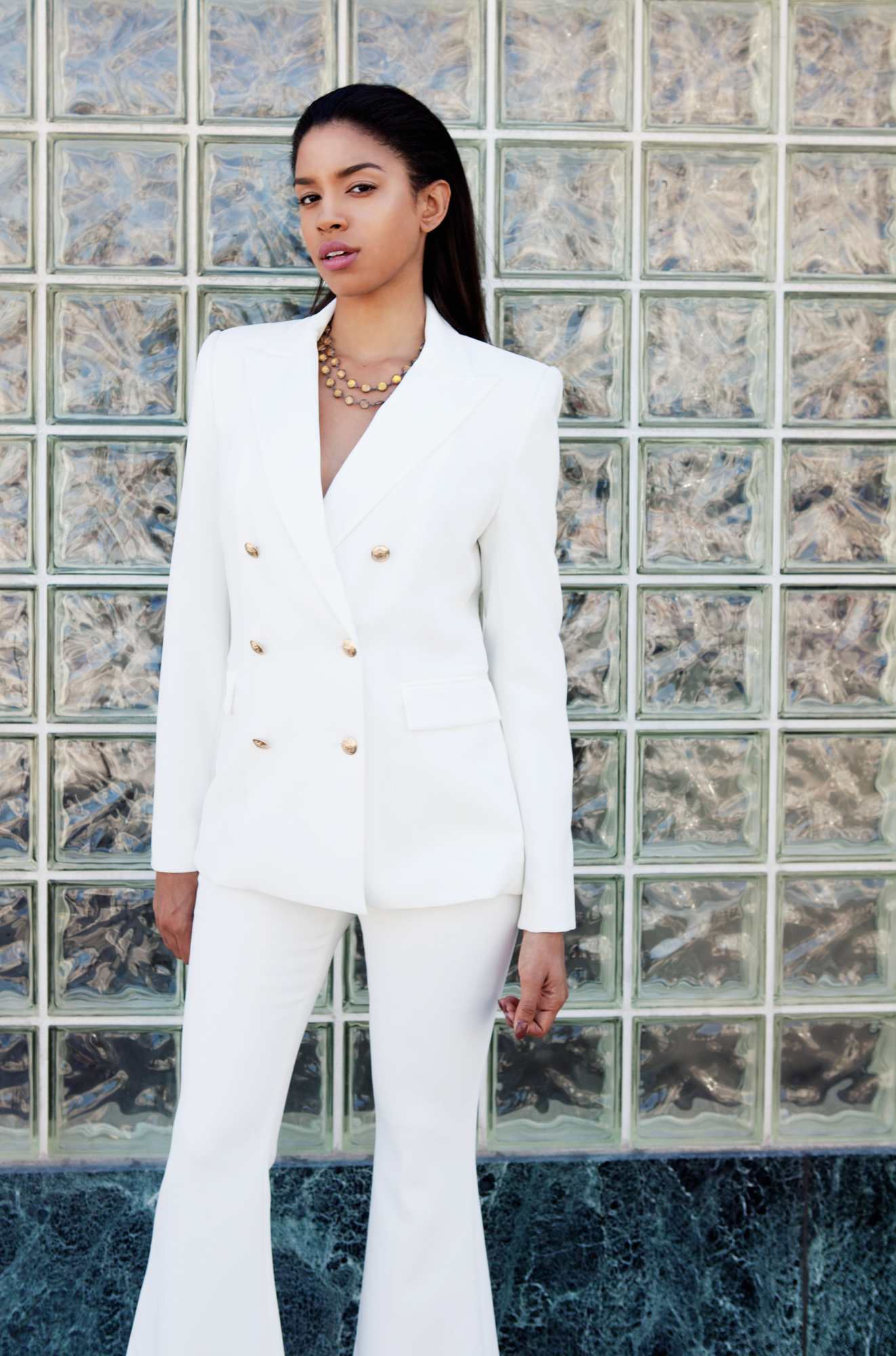 If you're lacking a bit of structure in your wardrobe, this classic white suit from Camilla and Marc is just what you need. The Claudel Blazer features a double-breasted style, with gold buttons down the front. The matching Claudel Pants feature a flared leg (a silhouette that's made a comeback in a big way this season!)
When incorporating a statement piece like these Ottod'Ame Sequin Pants into your look, we love the idea of keeping the rest of the ensemble monochrome and structured. We paired the sparkly green, relaxed fit trousers with a classic black bodysuit from HAH, and a black Tuxedo Blazer from 3.1 Phillip Lim.
The Sigoat Sandal from IRO has been one of our favorite shoes of the season. A wide ankle cuff gives this black suede shoe a look that slightly resembles a bootie, and it pairs beautifully with near-everything.
Slip into something satiny and slinky, like this floor-length dress from Camilla and Marc. The Bowery Slip Dress comes in a gorgeous green hue, and features a front slit that does a great job of showing off your legs!