Posted by Bleu Clothing on Jul 30th 2020
Sabina Musayev is known for her vibrant selection of fabrics designed with the modern woman and her needs and aspirations in mind. Each season, she finds the fabrics that captivate her and then designs the entire collection around them, creating unique, dreamy and feminine pieces that can be worn all day, every day, all throughout the summer.
Daylight Delight in the Diva Dress
The Diva dress is truly a show-stopper. With a cutout front, long flowing skirt and lace-up corset style back, this maxi dress will be a head turner wherever you wear it. Pair this ethereal maxi with a sleek gold necklace, summery face mask and strappy white sandals for a fresh ensemble you will want to wear again and again.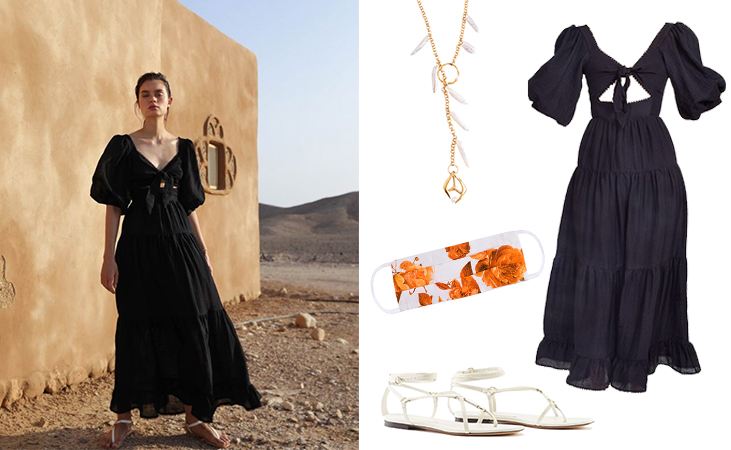 Mini Magic in the Delphine Dress
Show off your legs in this stunning floral mini dress. This dress has a flowy skirt and sleeves with a delicate floral pattern perfect for those hot summer days. We recommend pairing this dress with strappy light pink high heels to really take your legs to the next level. Grab your favorite hoops and a sequin face mask for a little extra sparkle, and finish off the outfit with some tortoise-shell sunglasses.
Forget-Me-Not Blues in the Bliss Dress
You will float through the day in this gorgeous jewel-toned maxi dress. This floral maxi dress has a flounce hem that moves fluidly with you as you walk. Pair this stunning dress with black strappy sandals, mini drop earrings and a delicate necklace for easy elegance. Then, finish off the look with an embroidered face mask for a fun mix of textures; grab your favorite crossbody bag and you will be good to go!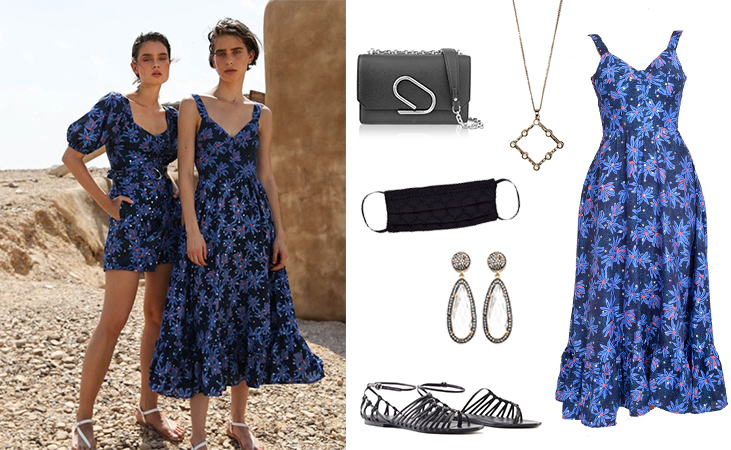 For more styling advice check out some of our other blogs like,Luxe Lounging in Lavender Brown.Don't forget to tag us on Instagram: @bleuclothing when you style your coveted Sabina Musayev pieces. We look forward to seeing the gorgeous outfits you style!